As always, topics for these entries are taken from the Top 5 Wednesday group on Goodreads . The group was created Lainey. Now the group is under Samantha's moderation, you can find her here.
Top 5 Wednesday: I'd Totally Watch That Show
Yes, who hasn't dream about their favorite book series, trilogies or any book related thing to come to life as a tv show?! I know i do, a lot. Being tthe huge fan of books and tv shows as i am, this is the best topic to talk about especially when the fall tv's season ks about to start.
Now let's talk about it!!
The half bad trilogy by Sally Green.
I'm obsessed with these books, okay? So, who do i pay for them to start casting actors for the characters? You see i believe there are two characters the world needs to meet, one is from these books; Gabriel Boutin. The other one is from a series i'll talk in a minute. Yes, i need Gabriel and in my mind, everyone needs him. Also, obviously the story of the books is thrilling and amazing, i think it's time for it to become a tv show or at least a movie. Magic, war, representation, and a lone half blood. I tell you these books are great. NOW GIVE ME MY SHOW.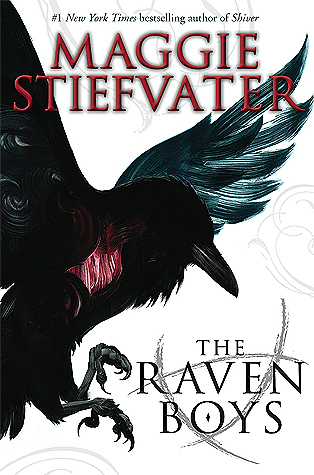 The Raven Cycle by Maggie Stiefvater.
The other character the world need to meet is obviously Ronan Lynch! Ha! Another amazing book series that would look fantastic in my tv as i watch it over and over again. No, seriously though no one thought about making this series a tv show? The books have one of the most original and unique stories. Aw, now i made myself want this show too much.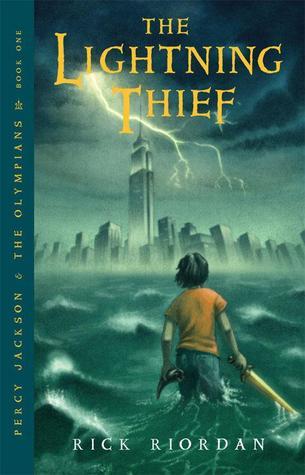 Percy Jackson and the Olympians by Rick Riordan.
Okay, i know this one had two terrible tries as movies. Still, even though many things didn't work in the films, my first worry was the fact that you can't really put all the information from the books in a movie, this series deserved better. In my personal opinion it deserved a tv show. I realise it may be pretty pricey because of effects and all, but there are ten and now even more books that can be put into a lot of seasons and also a spin off for Magnus Chase. I mean, it's a great saga. Please someone save it.
The Bill Hodges Trilogy by Stephen King.
One of my *non-YA* fiction books is Mr. Mercedes by Stephen King. This being the first book of the Bill Hodges trilogy is the main reason i want this to be a tv show. Honestly, these books are amazing and adaptations of Stephen King's works are great for tv shows and movies. Let's make another Stephen King's book into a tv show, this time, Mr. Mercedes, Clemence deserves to watch Brady Hartsfield on her screen each week, thank you.
Alive! The Final Evolution by Tadashi Kawashima.
This one is one of my favorite manga series of all time. Sadly enough it was never adapted into an anime or a dorama. I thought it would never happen because 1.) the mangaka passed away so i don't know anything about the rights to the series 2.) it is an *old* manga. I still have no idea about the first fact but now many old manga are being revived (see Parasyte and Berserk for example) so, why not this awesome manga?! I mean, pretty please? Seriously this manga was my all time favorite for a very long time. Now i have many all time favorites, but.. Adapt this into an anime, please!
Well, that's it for this week's topic… what are the books you want to watch as tv shows?!
'Til Next Time 😉