I had to get inventive here, you see… we are in the beginning of February and i never talked to you about my favorite books of 2016, so i figured i could share my top 5 readings of last year disguising it as Books Recently Added To My Favorites Ever!
Am I clever or what?
#5  Symptoms of Being Human by Jeff Garvin
Synopsis [here].
The story is about Riley a gender fluid teenager that isn't out yet to their parents, is new at school and is the child of a congressman. Now, all this come perfectly into one of the most interesting books i read in 2016, not only because it was the first time i read about a gender fluid character in a book but also because of the way the story was told and the plot itself.
I totally loved the fact that you are never told if Riley was born a boy or a gir, because that's not the important thing about the character. The story is full of feelings and beautiful moments as well as pretty hard ones.
Obviously, i totally recommend it to everyone, it's on my favorites after all.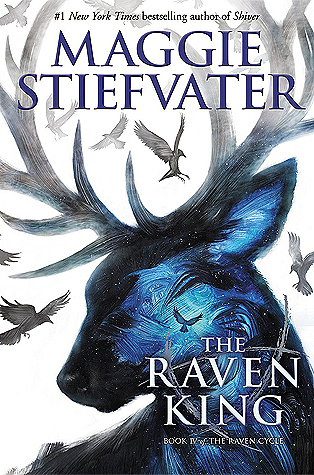 #4.5 The Raven King by Maggie Stiefvater
Synopsis [here].
I wasn't about to add this book to the list really, that's why it's half a number. Don't get me wrong i love The Raven Cycle quartet, i think it's one of my favorite series, but really even though i really loved the way it ended there were some parts that when looking back i feel were a bit lacking. I still love it a lot and all but my favorite book remains The Dream Thieves.
 #4 We Have Always Lived In The Castle by Shirley Jackson
Synopsis [here].
I read this book at the beginning of 2016 and i still remember every feeling it got me when reading it. It was written in such an incredible way i just loved it to pieces. Really, it is a gothic sort of story that will keep you wanting more even when you are still reading it.
 #3 More Than This by Patrick Ness
Synopsis [here].
Patrick Ness never seizes to amaze me really. There isn't a book i read by him i haven't loved. Honestly, all of his books are in my favorites.
In this book, there was something that really was more than anything. I don't know how to explain the way it made me feel, but i'll say that from time to time when i think about all that happens in the book and especially about the end i'm awed.  Seriously this book was amazing and kept me guessing all the way through.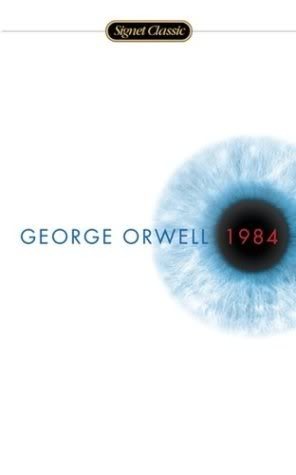 #2 1984 by George Orwell
Synopsis [here].
Out of all the classics i read last year this one was the one that got me going 'wow' all the way. Honestly, i thought i could enjoy reading some classics but this one was in a completely different level because of everything. I loved it and enjoyed it so much. Sure, it took me a while to really enter the story but the moment i did, i was so hooked. It is incredible.
 #1 Half Lost by Sally Green
Synopsis [here].
Ok, this was my favorite book of 2016 by far, like honestly, i cried so much over this book, it reminds me of All The Bright Places (in the crying level). Well, i read Half Wild too in 2016 and loved it a lot too, but if i haveto choose between them both, Half Lost broke my heart so badly i just can't ignore it. So yeah, this book was my favorite.
Well, you see… the Half Life trilogy is by far my favorite trilogy to this day and i believe it will take a lot for another trilogy for it to mean to me as much as this one does. I love the characters and the story so much, i don't have he right words.
Oh man, this book broke my heart, and still i'm so glad i got to read this amazing trilogy. Like, i think everyone should give it a try at least because it felt really unique and super interesting, like the way it was written and the story itself. I just adore it, okay … i'm never getting over this.
And that's all for now! Obviously, there's another book that became an absolute favorite not long ago but it was in 2017 so i'll be talking about that book when the time is right.
'Til Next Time 😉