As always, topics for these entries are taken from the Top 5 Wednesday group on Goodreads . The group was created by Lainey, who you can also follow on Youtube.
Top 5 Wednesday: Books That Feature Time Travel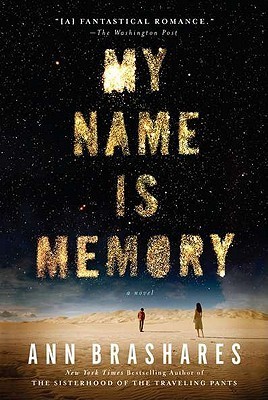 My Name Is Memory  by Ann Brashares
The story isn't exactly about time traveling but it features the main characters at different points in time and history and how they connect each time. This is one of my favorite books of all time. The writing is wonderful, i still remember how much i enjoyed reading this beautiful love story. The end is a bit weird, and many people didn't like it much, but let me tell you this; the book is so wonderful, i couldn't care less about how the last two pages ended.
---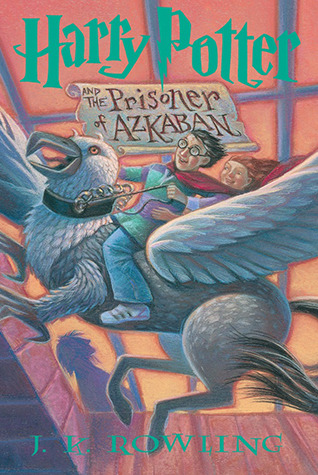 Harry Potter and the Prisoner of Azkaban by J.K. Rowling
This is the only Harry Potter book featuring time traveling, and sorry if this spoils someone the book, but well, i haven't read many books featuring time traveling, so it was needed. I will never understand why only this book used the time traveling idea, so many things could have happen in a different way, at least some people could have been saved from unnecessary death….
, and to think you save them once but not twice.
sssssssssssssssssssssssssssshhhhhhhhhhhhhhhhhhhhhhhhhhh, please no spoilers.
---
The Girl From Everywhere by Heidi Heilig
I read this book last month, and i have to say the way they travel in time is one of the most creative ways i've seen, i mean …. without spoiling, they travel by map, like, to travel to a specific time they need a map of that date, otherwise it doesn't work.. I found that so nicely done and so clever, i don't know, i really like the idea, also, apparently a map will work only once so you can't just travel as much as you want, if i recall it right… Traveling through time got complicated.
---
All You Need Is Kill by Hiroshi Sakurazaka
This book is amazing, to be honest it isn't much time traveling as a time loop, that the main character keeps reliving and reliving. The book is a lot of  fun, to say that my favorite part is once when he comes back to the day the time loop starts he just takes a gun and blows his brains off, just to come back to the exact same moment and place where the time loo starts, everytime he dies, he comes back…The movie they made was horrible, i couldn't finish it even, but  manga/light novel is great, and i mean it, it's short, to the point and one of my favorites, i recommend it a lot!
---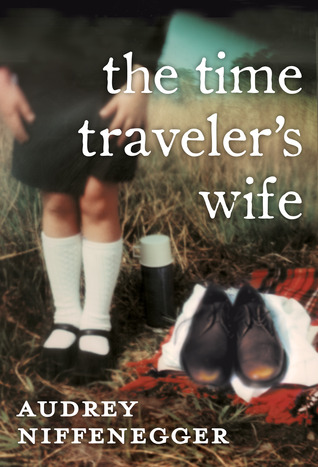 The Time Traveler's Wife by Audrey Niffenegger
Another of my favorite books of all time, this is adult fiction, not YA, which is saying something if i liked it. I remember so many details of this book even though i read it a long while ago, it's an amazing book, at the time i fell in ove with the two main characters and their relationship. He met her in her twenties for the first time, but she met meeet him when she was little, and they are so adorable and their story is wnderful and no thinking of it i just wanna drop dead. There's also a movie, i haven't saw, because i'm too scared, but it's with Eric Bana (
) and Rachel McAdams (
) , so i don't know.. maybe one day I'll watch it, but first, i think i should reread this wonder.
---
 Bonus!
This is where i recommend you some movies/shows/anime featuring time travel because i haven't read many books, but i sure watched a lot of  tv featuring it!
In order:
12 Monkeys (one of my favorite tv shows at the moment)
Stein;Gates (one of the greatest anime ever)
Heroes (a show i love, but was canceled and everyone seems to hate)
Lost (one of favorites of all time, also canceled and everyone is angry at the creators)
The Girl Who Leapt Through Time (one of my favorite anime movies ever)
Haruhi Suzumiya no Yuutsu (great light novel, anime and movie… i don't know if it has a manga…)
Maho Shojo Madoka Magica (another of the greatest anime ever, it has also three movies and a manga)
Mirai Nikki (i adored the manga and the anime is exactly the same, like, it's a great adaptation)
Doctor Who (my favorite British show of all time, … is it still British if it's filmed mostly in Wales? it belongs to BBC Wales … now i don't know, also my favorite Doctor is Scottish ??? … oh well)
And that's all my lovelies ♥ ,  I hope you find something interesting to check out!