[[Thoughts on Thursday is a sporadic kind of post i make sometimes on Thursdays. It's about whatever comes to mind and it might make no sense at all.]]
Hello there, fellow readers! ~ ♥
I know Thursdays are now Review day, but i couldn't get my thoughts on writing about The Falling In Love Montage by Ciara Smyth, so i decided to talk about something else today.
I don't know how much you know about me, but you gotta know, i'm a huge fan of audiobooks. They keep me company at work, they come with me when i travel. I've been listening since 2014 non-stop. Seriously, i love them.
Or i did love them. No, i'm kidding i still love them and think it's a great way of learning english and practice it.
But the other day i was listening to an audiobook when it happened;
The narrator had to say the word "GIF" and he said "JIF".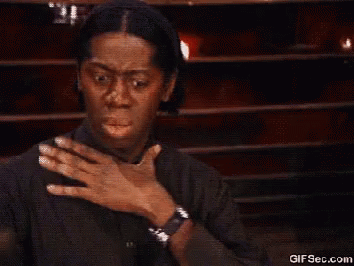 Now, i know this is one of the most controversial things in the world, how to say the word gif, and i know i may be putting myself in a very problematic place by saying this, but omg, i didn't even understood that he was saying gif until a while later when they kep talking about it in the book.
I don't have people around me to discuss this topic because the people i know don't even know what a gif is, but like in the internet this is huge, and i wondered to myself how many people have listened to the same audiobook (i can't remember which one it was) and had the same problem as i did, how many people was okay with him saying Jif?!
I know the inventor of gifs says it is said jif, but i mean, come on, the G is for GRAPHICS. It should be said as in give.
And then i had a realization, do every narrator say it differently? Like, if it was someone else narrating the book it would have been Gif, or like, it's something they tell them so say that way? I have a lot of questions about the topic and none of them are being answered. WELP.
I'm definitely having a crisis.
How do you say it? I mean, we all have our own way of saying it. Are you a Gif person or a Jif person? Leave your response down below!