Before the month ends, …  thought i could share some of the books about mental illness that are sitting on my TBR, because, why not? you may find them interesting yourself and you may check them too!
 It's Kind Of A Funny Story by Ned Vizzini.
Synopsis: Ambitious New York City teenager Craig Gilner is determined to succeed at life – which means getting into the right high school to get into the right job. But once Craig aces his way into Manhattan's Executive Pre-Professional High School, the pressure becomes unbearable. He stops eating and sleeping until, one night, he nearly kills himself.
Craig's suicidal episode gets him checked into a mental hospital, where his new neighbors include a transsexual sex addict, a girl who has scarred her own face with scissors, and the self-elected President Armelio. There, Craig is finally able to confront the sources of his anxiety.
The author himself spent time in a psychiatric hospital … sadly even though he wrote an unexpected journey to happiness, he ended his life in 2013.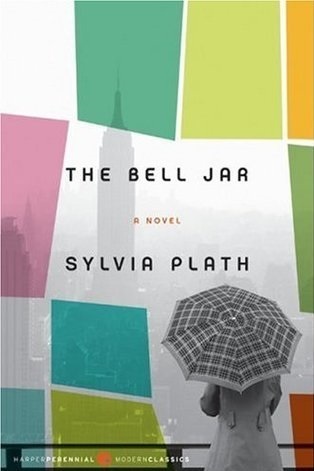 The Bell Jar by Sylvia Plath.
Synopsis: Sylvia Plath's shocking, realistic, and intensely emotional novel about a woman falling into the grip of insanity.
Esther Greenwood is brilliant, beautiful, enormously talented, and successful, but slowly going under—maybe for the last time. In her acclaimed and enduring masterwork, Sylvia Plath brilliantly draws the reader into Esther's breakdown with such intensity that her insanity becomes palpably real, even rational—as accessible an experience as going to the movies. A deep penetration into the darkest and most harrowing corners of the human psyche, The Bell Jar is an extraordinary accomplishment and a haunting American classic.
I feel this book is a must in my life, yet, i haven't found the right time and mood to read it since i feel i really need to be in the exact (and right) state of mind to read it … Sylvia Plath is another amazing author who ended her own life.
 Brain on Fire: My Month of Madness by Susannah Cahalan.
Synopsis: When twenty-four-year-old Susannah Cahalan woke up alone in a hospital room, strapped to her bed and unable to move or speak, she had no memory of how she'd gotten there. Days earlier, she had been on the threshold of a new, adult life: at the beginning of her first serious relationship and a promising career at a major New York newspaper. Now she was labeled violent, psychotic, a flight risk. What happened?
In a swift and breathtaking narrative, Cahalan tells the astonishing true story of her descent into madness, her family's inspiring faith in her, and the lifesaving diagnosis that nearly didn't happen.
An interesting story to say the least. I've been planning on reading this book for months now, i just need to find the right moment…
 Suicide Notes by Michael Thomas Ford.
Synopsis: I'm not crazy. I don't see what the big deal is about what happened. But apparently, someone does think it's a big deal because here I am. I bet it was my mother. She always overreacts.
Fifteen-year-old Jeff wakes up on New Year's Day to find himself in the hospital. Make that the psychiatric ward. With the nutjobs. Clearly, this is all a huge mistake. Forget about the bandages on his wrists and the notes on his chart. Forget about his problems with his best friend, Allie, and her boyfriend, Burke. Jeff's perfectly fine, perfectly normal, not like the other kids in the hospital with him. Now they've got problems. But a funny thing happens as his forty-five-day sentence drags on: the crazies start to seem less crazy.
This book has been sitting on my kindle waiting for me to pick it up for ages now, and i really don't know why haven't i … i hope i get to it soon enough… i haven't read nearly as many books about mental health as i expect this far.
 Cut by Patricia McCormick.
Synopsis: Callie cuts herself. Never too deep, never enough to die. But enough to feel the pain. Enough to feel the scream inside.
Now she's at Sea Pines, a "residential treatment facility" filled with girls struggling with problems of their own. Callie doesn't want to have anything to do with them. She doesn't want to have anything to do with anyone. She won't even speak.
But Callie can only stay silent for so long…
Since i've been hospitalized twice and i lived with mentally ill people (as myself) for years, i've meet many people who cut themselves as a way of releasing pain.. now, i find this book a very interesting way of entering the mind of this kind of people or at least that's what i hope i'll be finding when i read this book. Interesting and promising.
 The Shock of the Fall by Nathan Filer.
Synopsis: 'I'll tell you what happened because it will be a good way to introduce my brother. His name's Simon. I think you're going to like him. I really do. But in a couple of pages he'll be dead. And he was never the same after that.'
There are books you can't stop reading, which keep you up all night.
There are books which let us into the hidden parts of life and make them vividly real.
There are books which, because of the sheer skill with which every word is chosen, linger in your mind for days.
The Shock of the Fall is all of these books.
The Shock of the Fall is an extraordinary portrait of one man's descent into mental illness. It is a brave and groundbreaking novel from one of the most exciting new voices in fiction.
I think this book isn't just about mental illness but also about grief? … i'm not quite sure, but i've been wanting to read this book for at least a year now.. i'm just a little worried about how much it may hurt to actually read it.. it looks like such a promising book… i'm sure i'll manage to read it soon enough.
Well, these are the six books about mental illness/health i've been looking forward to read the most… obviously there are other books about the topic have on my TBR, but these are the ones calling me the most…
Do you have any books about mental health you are looking forward to read? if so.. what are they?
'til next time 😉