Hello there, fellow readers! ~ ♥
I know Thursdays are supposed to be review days but i had surgery yesterday and i didn't have the time to write a review for today, so sorry about that!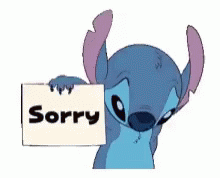 Still, i want you to know i'll be working my hands of to bring you as much content as i can while i'm recovering from my surgery…
Meanwhile, let me know how are you doing? How are you feeling? Has something interesting happened to you this week? I hope you are doing great! I'll be back tomorrow with a new post!
Leave your comment down below!
Have a nice day!