The Book Blogger Hop was originally created by Jennifer @ Crazy-For-Books in March 2010 and ended on December 31, 2012. With Jennifer's permission, it was relaunched on February 15, 2013 by CoffeeAddictedWriter. Each week the hop will start on a Friday and end the following Thursday. There will be a weekly prompt featuring a book related question. The hop's purpose is to give bloggers a chance to follow other blogs, learn about new books, befriend other bloggers, and receive new followers to your own blog.
This Week's Topic is:
Who is your favorite character…of all the books you've read? Why? (submitted by Julie @ JadeSky)
This is without a doubt the hardest question ever.
I've loved so many characters through the years and i still love most of them. Having to pick just one is just too difficult.
Yet, i sat and thought about it all week, because i needed to give an honest answer and i didn't want to start talking about all the characters i love. And what do you think? I could come up with an answer for this question!
There is a book i've read at least 20 times in the last few years, and it's one of my favorites of all time if not my favorite. The book is Daddy-Long-Legs by Jean Webster and the main character is without a doubt my favorite character of all time.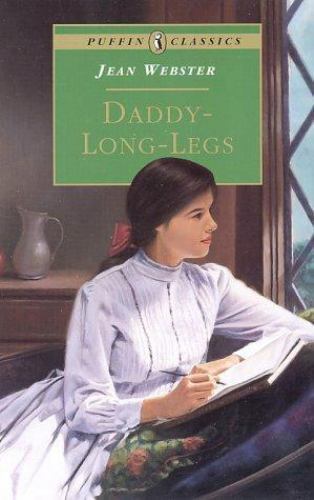 Jerusha Abbott (AKA Judy) is a simple girl, she was left in an orphanage when she was born and at the sweet age of 18 she was given the opportunity to go to a college and get an english degree by a mysterious man.
Aside from the fact that she is an orphan, i could see myself being and behaving just like her in the time she was born and i absolutely adore her for that. I've lived through her so many times and she inspired me so much through the years i cannot pick a different character as my favorite ever.
Jerusha is just who i would've want to be if i were in that time and if i had her background and opportunity.
She is sweet, honest, naive, intelligent, incredibly stuborn and resilient , just like me.
I realize it is weird to have a favorite character that it's just like you, but there's something about reading, the way i can immerse myself in her story is the most gratificating of them all. Also it makes sense to me to like a person like myself, not because i'm a narcissist but because we could be great friends.
Well… I guess that's it for this week's topic!
Who is your favorite character of all time? Leave your comment and/or the link to your post down below!