The Book Blogger Hop was originally created by Jennifer @ Crazy-For-Books in March 2010 and ended on December 31, 2012. With Jennifer's permission, it was relaunched on February 15, 2013 by CoffeeAddictedWriter. Each week the hop will start on a Friday and end the following Thursday. There will be a weekly prompt featuring a book related question. The hop's purpose is to give bloggers a chance to follow other blogs, learn about new books, befriend other bloggers, and receive new followers to your own blog.
This Week's Topic:
What book character do you think you are most like and why?(submitted by Julie @ JadeSky)
I wouldn't talk about this character, because i'm very upset with the author who created her, but if i have to talk about a character that i'm most like to is Hermione Granger.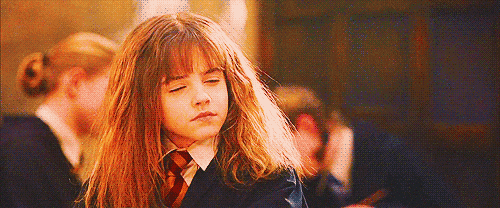 I don't know how many of the people on the booksphere feels like her, but she is the most relatable character i've ever read of.
Since i was very little i always loved learning and was great at it, i love books and following rules.
I'm a hard worker, i'm always trying to know new stuff, i'm good at styuding and love doing school work. Also, i'm always up to helping others not only with their school work but in their lives.
At the same time, i feel like i'm a very loyal friend and always ready to do anything for a friend. I love to be always prepared and sometimes i feel people doesn't like me because i'm too strict.
I may not be as fierce as she is but i always find a way to defend the people and stuff i love.
There are obviously differences between us, but i think i would up ended up with Ron Weasley myself if i was her. I know The Cursed Child hints at the fragility of her relationship with him, but i guess we all need a person like him in our lives.
She has always been my favorite character in the books, because it was like being in the story myself.
Too bad i won't be rereading the books because of JK's behavior and sayings.
Here's to Hermione Granger and how she taight me and made me feel proud of who i am.