Let's Talk Bookish is a weekly meme, hosted by Rukky @ Eternity Books & Dani @ Literary Lion, where a topic is presented each week and we get to share our opinions on it and spread some love among others's opinions too!
This Week's Topic is: Books Based on Games/Shows/Movies/Comics? (Dani)
I don't really know what kind of approach should i tsake on this topic so i'll just ramble about it…
I really enjoy watching book adaptations on the screen and i love even more book that adapt shows, movies, comics and games.
If you ask why is that, it's because i really feel they add a new level on the story. The thoughts of the characters, little moments added. It's really fun.
I started reading books based on movies with the Star Wars novelizations a few years ago, and since then, whenever i find a book based on any show/movie i love i just have to read it. There is so much that can be brought up in the world when you read books based on movies and shows.
My favorites are, of course as i already said, Star Wars books, because it expands the universe so so much, there are so many great stories told, stuff you could never dream about, characters are more developed (no, Finn was not well developed in the books either in my opinion), it is just fun.
There are so many books based on this universe, it's a shame some of them became canon and some didn't because people have read so much material over the years, and for it to become uncanon it's just mean and wrong.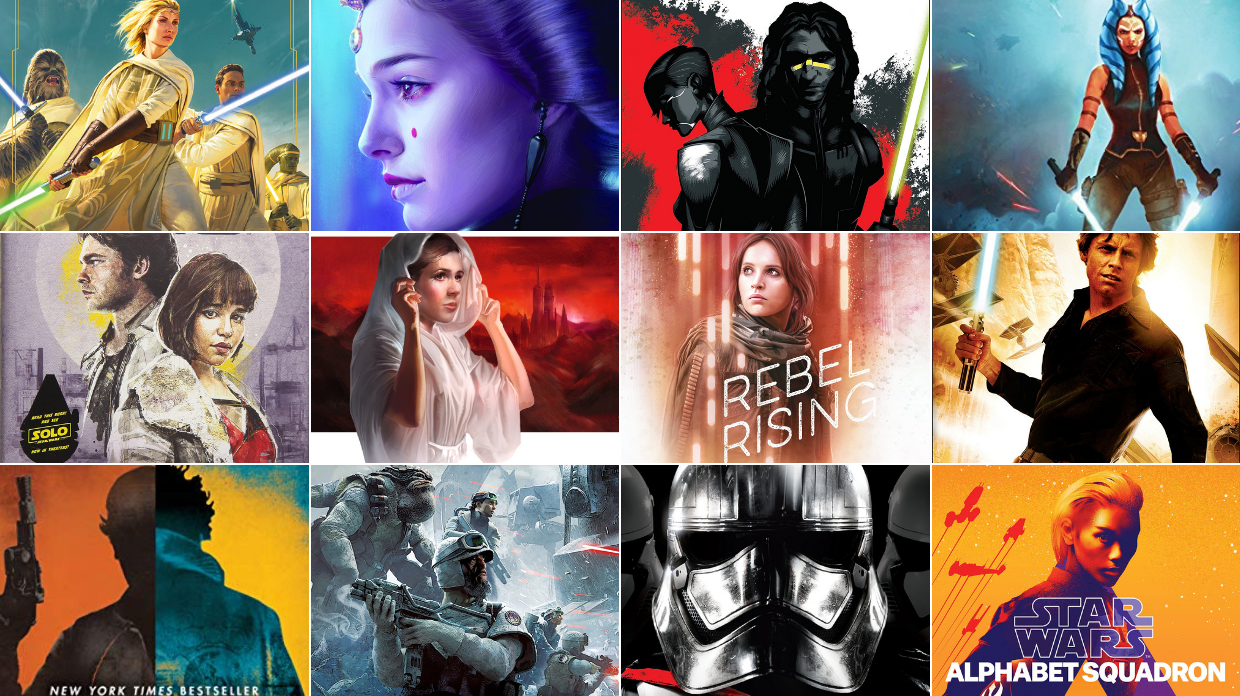 Another great books are the ones based on manga. Light novels are just amazing, they are really easy to read and they become so much more real, it is just fun, i used to read a lot of light novels. Rught now i'm waiting so i can buy the Evangelion ANIMA. There is a new way of watching the story of Evangelion, a new adapation which adds to the world build and it's so AMAZING.
I also used to read the books based on Glee, though they weren't that great to be honest.
So, you know, it is great to have a new light on a world you love, i really appreaciate the way these novels adds "magic" to worlds i absolutely adore and couldn't live without them, but they need to be well written.
So, i guess what i'm trying to say is, books based on shows, movies, comics and games are just AMAZING and many more stories can and need to be told, so i'm so grateful for them, especially because it is so difficult for me to say goodbye to the content i love.
And that's my opinion for this week's topic! I'm sorry i couldn't post it yesterday, i just had so much to do, i didn't have the time. Hope next week i'll be on time!
Do you enjoy books based on movies, shows, games and comics? Leave your comment down below!