Felix Ever After by Kacen Callender
Genre: YA, LGBT
Pages: 354
Publisher: Balzer + Bray
Rating: 4.45 stars
Summary: From Stonewall and Lambda Award-winning author Kacen Callender comes a revelatory YA novel about a transgender teen grappling with identity and self-discovery while falling in love for the first time.
Felix Love has never been in love—and, yes, he's painfully aware of the irony. He desperately wants to know what it's like and why it seems so easy for everyone but him to find someone. What's worse is that, even though he is proud of his identity, Felix also secretly fears that he's one marginalization too many—Black, queer, and transgender—to ever get his own happily-ever-after.
When an anonymous student begins sending him transphobic messages—after publicly posting Felix's deadname alongside images of him before he transitioned—Felix comes up with a plan for revenge. What he didn't count on: his catfish scenario landing him in a quasi–love triangle….
But as he navigates his complicated feelings, Felix begins a journey of questioning and self-discovery that helps redefine his most important relationship: how he feels about himself.
Felix Ever After is an honest and layered story about identity, falling in love, and recognizing the love you deserve.
First of all i did not push aside as much as i could writing this review because i cry every time i think of this book, and i'm not crying right now. Absolutely not.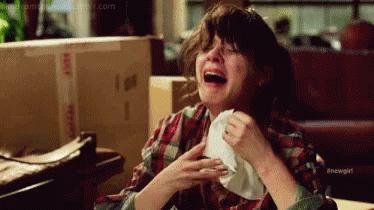 So, in this book we meet a trans boy called Felix whose father cannot say his name, his mother left them a few years back and he has a best friend, one of those everyone want, Ezra.
A few things you need to know about Felix are, he is a boy questioning himself and his identity, his surname is love and he feels like a fraud because he never fell in love. Felix wants to enter Brown and started a summer program alongside his best friend Ezra to make his portfolio to present.
As the story develops Felix is shamed, in a gallery where photos of his previous self and deadname are presented and he starts getting transphobic messages.
In this book we follow as all these happens to Felix but not only this stuff.
I'm having a hard time finding the right words to describe this book. I feel the book has a lot of things going on, the mother leaving, the father's problem, the transphobic messages, his friends, the revenge he wants because he is sure of the person who is doing the transphobic stuff.
And it is done so so well. Like i haven't felt this well readng a book in a long time.
The book is extremly dinamic and it has a flow so well written, something is always happening.
I adored the characters, well most of them, they are intense and felt real to me. Felix is a wonderful protagonist and brought me to tears so many times.
I have to admit at some point it made a twist i had a little anxious time about and i couldn't keep on reading for a whole day, but that's the thing about wonderful books they take you and immerse you into them so much you feel them too much. I had this problem with almost all my favorite books so i have no problem admiting i had it. I was just too painful at a point.
The book taught me a lot about self love and how important it is. There's that saying that we accept the love we think we deserve (the perks of being a wallflower) and i saw it so clear in this book, it made me think a lot about my personal life, which is something not many books made me ever do.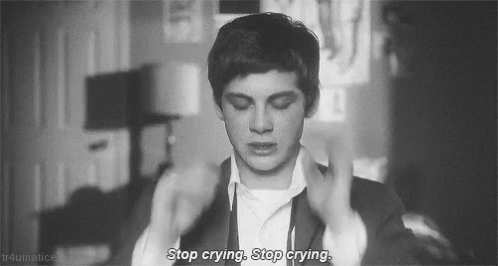 At times the book reminded me of one of my favorites Simon vs. The Homo Sapiens Agenda, which was wonderful.
So, the book made me sad but it also made my heart feel so much warmth.
I think the book has a lot to teach to everyone and i did recommend it to my LGBTQIA+ group to read, and i even wrote letters to a few publishing houses in my country to see if any of them are willing to translate it because so many kids need to read this book and feel seen.
Self love and finding your true self are after all the main topics i found in this book and they helped me, an "Adult" to put so much into place. This book isn't just for teens or young adults, i think many people will find it helpful.
I can only thanks the author for their amazing book, and hope for an adaptation of it. I need to see these characters become real.
I totally recommend this book to everyone and i gave it five stars just because i can't give it more. Without a doubt one of my favorite books of the year. I know we are only in January but heck yeah, this book deserves the world!
Did you read this book? What was your opinion on it? Leave your comment down below!