As always, topics for these entries are taken from the Top 5 Wednesday group on Goodreads. The group was created  Lainey. Now the group is under Samantha's moderation, you can find her here.
Top 5 Wednesday: Books Set In A Non-Western World
Okay,  i tried to find some books set in a less western world, but i failed to find any that i read and actually enjoyed very much, so instead decided to show you the ones i want to read the most from my TBR.
*If any of these books actually don't relate to the topic i'm sorry, i just realised how little i've read or had planned to read out of my Western comfort zone.
 Akata Witch by Nnedi Okorafor 
Akata Witch transports the reader to a magical place where nothing is quite as it seems. Born in New York, but living in Aba, Nigeria, twelve-year old Sunny is understandably a little lost. She is albino and thus, incredibly sensitive to the sun. All Sunny wants to do is be able to play football and get through another day of school without being bullied. But once she befriends Orlu and Chichi, Sunny is plunged in to the world of the Leopard People, where your worst defect becomes your greatest asset. Together, Sunny, Orlu, Chichi and Sasha form the youngest ever Oha Coven. Their mission is to track down Black Hat Otokoto, the man responsible for kidnapping and maiming children. Will Sunny be able to overcome the killer with powers stronger than her own, or will the future she saw in the flames become reality?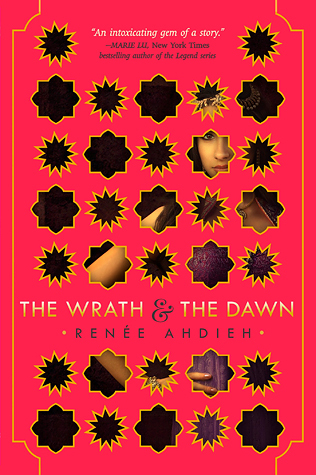 The Wrath And The Dawn by Renee Ahdieh
One Life to One Dawn.
In a land ruled by a murderous boy-king, each dawn brings heartache to a new family. Khalid, the eighteen-year-old Caliph of Khorasan, is a monster. Each night he takes a new bride only to have a silk cord wrapped around her throat come morning. When sixteen-year-old Shahrzad's dearest friend falls victim to Khalid, Shahrzad vows vengeance and volunteers to be his next bride. Shahrzad is determined not only to stay alive, but to end the caliph's reign of terror once and for all.
Night after night, Shahrzad beguiles Khalid, weaving stories that enchant, ensuring her survival, though she knows each dawn could be her last. But something she never expected begins to happen: Khalid is nothing like what she'd imagined him to be. This monster is a boy with a tormented heart. Incredibly, Shahrzad finds herself falling in love. How is this possible? It's an unforgivable betrayal. Still, Shahrzad has come to understand all is not as it seems in this palace of marble and stone. She resolves to uncover whatever secrets lurk and, despite her love, be ready to take Khalid's life as retribution for the many lives he's stolen. Can their love survive this world of stories and secrets?
 American Gods by Neil Gaiman 
Days before his release from prison, Shadow's wife, Laura, dies in a mysterious car crash. Numbly, he makes his way back home. On the plane, he encounters the enigmatic Mr Wednesday, who claims to be a refugee from a distant war, a former god and the king of America.
Together they embark on a profoundly strange journey across the heart of the USA, whilst all around them a storm of preternatural and epic proportions threatens to break.
Scary, gripping and deeply unsettling, American Gods takes a long, hard look into the soul of America. You'll be surprised by what – and who – it finds there…
 The Three Body Problem by Cixin Liu
Set against the backdrop of China's Cultural Revolution, a secret military project sends signals into space to establish contact with aliens. An alien civilization on the brink of destruction captures the signal and plans to invade Earth. Meanwhile, on Earth, different camps start forming, planning to either welcome the superior beings and help them take over a world seen as corrupt, or to fight against the invasion. The result is a science fiction masterpiece of enormous scope and vision. 
 The Star Touched Queen by Roshani Chokshi
Fate and fortune. Power and passion. What does it take to be the queen of a kingdom when you're only seventeen?
Maya is cursed. With a horoscope that promises a marriage of death and destruction, she has earned only the scorn and fear of her father's kingdom. Content to follow more scholarly pursuits, her whole world is torn apart when her father, the Raja, arranges a wedding of political convenience to quell outside rebellions. Soon Maya becomes the queen of Akaran and wife of Amar. Neither roles are what she expected: As Akaran's queen, she finds her voice and power. As Amar's wife, she finds something else entirely: Compassion. Protection. Desire…
But Akaran has its own secrets—thousands of locked doors, gardens of glass, and a tree that bears memories instead of fruit. Soon, Maya suspects her life is in danger. Yet who, besides her husband, can she trust? With the fate of the human and Otherworldly realms hanging in the balance, Maya must unravel an ancient mystery that spans reincarnated lives to save those she loves the most…including herself. 
Do You have good recommendations??