Another month, new releases! God i love finding new books to read! Though my tbr is about to explode and i wonder if i can get through with it… New Books is always a reason to be happy! Let me share withyou some of the new releases  i found most interesting on the month of March.
  The Pants Project by Cat Clarke
Genre: Middle Grade, GLBT, Contemporary
Release Date: Match 7th,2017
Synopsis: "My name is Liv (Not Olivia)… I'm not technically a girl.
I'm Transgender. Which is a bit like being a transformer. Only not quite as cool as cool because I probably won't get to save the world one day."
A Transformer is a robot in disguise. Liv is a boy in disguise. It's that simple. Liv knows he was always meant to be a boy, but with his new school's terrible dress code, he can't even wear pants. Only skirts.
Operation: Pants Project begins! The only way for Live to get what he wants is to go after it himself. But to Liv, this isn't just a mission to change the policy- it's a mission to change his life. And that's a pretty big deal.: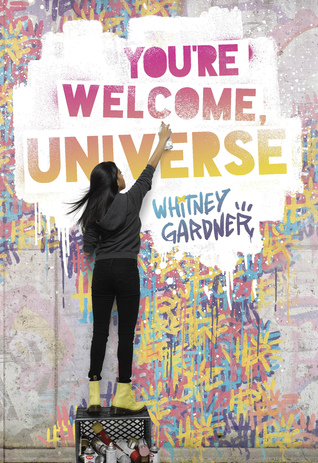 You're Welcome, Universe by Whitney Gardner
Genre:  Contemporary, Disability
Release Date: Match 7th,2017
Synopsis: When Julia finds a slur about her best friend scrawled across the back of the Kingston School for the Deaf, she covers it up with a beautiful (albeit illegal) graffiti mural.
Her supposed best friend snitches, the principal expels her, and her two mothers set Julia up with a one-way ticket to a "mainstream" school in the suburbs, where she's treated like an outcast as the only deaf student. The last thing she has left is her art, and not even Banksy himself could convince her to give that up.
Out in the 'burbs, Julia paints anywhere she can, eager to claim some turf of her own. But Julia soon learns that she might not be the only vandal in town. Someone is adding to her tags, making them better, showing off—and showing Julia up in the process. She expected her art might get painted over by cops. But she never imagined getting dragged into a full-blown graffiti war.
 Big Mushy Happy Lump by Sarah Andersen
Genre:  Contemporary, Comic
Release Date: Match 7th,2017
Synopsis: Swimsuit season is coming up! Better get beach-body ready! Work on those abs! Lift those butts! 
…Um, or how about never mind to all that and just be a lump. Big Mushy Happy Lump! 
Sarah Andersen's hugely popular, world-famous Sarah's Scribbles comics are for those of us who boast bookstore-ready bodies and Netflix-ready hair, who are always down for all-night reading-in-bed parties and extremely exclusive after-hour one-person music festivals.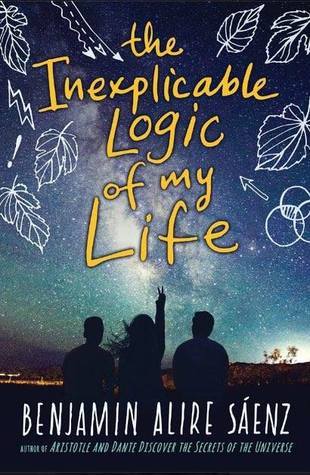 The Inexplicable Logic Of My Life by Benjamin Alire Sáenz
Genre:  Contemporary, GLBT
Release Date: Match 7th,2017
Synopsis: Sal used to know his place with his adoptive gay father, their loving Mexican-American family, and his best friend, Samantha. But it's senior year, and suddenly Sal is throwing punches, questioning everything, and realizing he no longer knows himself. If Sal's not who he thought he was, who is he?
*I've been reading some negative reviews on this book, and i'm not sure how to feel about it, this is the author of Aristotle & Dante discover the secrets of the universe which was a favorite reading… anyway, i'll be giving this a chance because i got an e-arc from netgalley.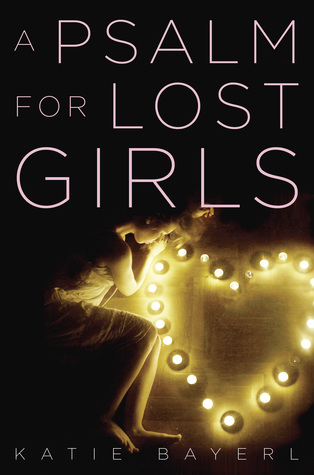 A Psalm for Lost Girls by Katie Bayerl
Genre:  Contemporary, Mystery
Release Date: Match 14th,2017
Synopsis: Tess da Costa is a saint — a hand-to-god, miracle-producing saint. At least that's what the people in her hometown of New Avon, Massachusetts, seem to believe. And when Tess suddenly and tragically passes away, her small city begins feverishly petitioning the Pope to make Tess's sainthood official. Tess's mother is ecstatic over the fervor, while her sister Callie, the one who knew Tess best, is disgusted – overcome with the feeling that her sister is being stolen from her all over again.
The fervor for Tess's sainthood only grows when Ana Langone, a local girl who's been missing for six months, is found alive at the foot of one of Tess's shrines. It's the final straw for Callie.
With the help of Tess's secret boyfriend Danny, Callie's determined to prove that Tess was something far more important than a saint; she was her sister, her best friend and a girl in love with a boy. But Callie's investigation uncovers much more than she bargained for: a hidden diary, old family secrets, and even the disturbing truth behind Ana's kidnapping.
 Strange the Dreamer by Laini Taylor
Genre: Fantasy
Release Date: Match 28th,2017
Synopsis: Strange the Dreamer is the story of:
the aftermath of a war between gods and men
a mysterious city stripped of its name
a mythic hero with blood on his hands
a young librarian with a singular dream
a girl every bit as perilous as she is imperiled
alchemy and blood candy, nightmares and godspawn, moths and monsters, friendship and treachery, love and carnage.
Welcome to Weep.
I hope you find some interesting new readings! I sure did!
Happy reading month!