Friday Finds
Hosted by: MizB at booksandabeat
Description: Friday Finds showcases the books you 'found' and added to your To Be Read (TBR) list… whether you found them online, or in a bookstore, or in the library — wherever! (they aren't necessarily books you purchased).
On My Shelves: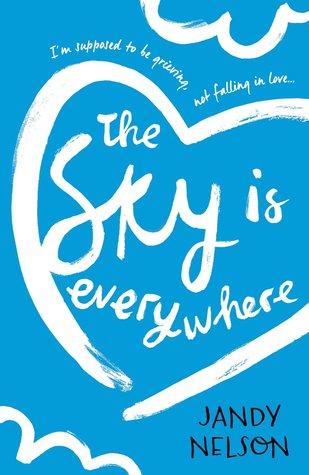 Synopsis: Seventeen-year-old Lennie Walker spends her time tucked safely and happily in the shadow of her fiery older sister, Bailey.
But when Bailey dies abruptly, Lennie is catapulted to centre stage of her own life – and suddenly finds herself struggling to balance two boys. One boy takes Lennie out of her sorrow; the other comforts her in it. But the two can't collide without Lennie's world exploding…
Step inside the Lucasfilm art departments for the creation of fantastical worlds, unforgettable characters, and unimaginable creatures. The Art of Star Wars: The Force Awakens will take you there, from the earliest gathering of artists and production designers at Lucasfilm headquarters in San Francisco to the fever pitch of production at Pinewood Studios to the conclusion of post-production at Industrial Light & Magic—all with unprecedented access. Exclusive interviews with the entire creative team impart fascinating insights in bringing director J.J. Abrams's vision to life; unused "blue sky" concept art offers glimpses into roads not traveled.
Bursting with hundreds of stunning works of art, including production paintings, concept sketches, storyboards, blueprints, and matte paintings, this visual feast will delight Star Wars fans and cineastes for decades to come. The Art of Star Wars: The Force Awakens is the definitive expression of how the latest chapter in the Star Wars saga was dreamed into being.
Synopsis: Nothing living is safe. Nothing dead is to be trusted.
For years, Gansey has been on a quest to find a lost king. One by one, he's drawn others into this quest: Ronan, who steals from dreams; Adam, whose life is no longer his own; Noah, whose life is no longer a lie; and Blue, who loves Gansey… and is certain she is destined to kill him.
Now the endgame has begun. Dreams and nightmares are converging. Love and loss are inseparable. And the quest refuses to be pinned to a path.
*finally i've got the physical book, before that i've only owned the ebook*
Lately i haven't added any books to my TBR, don't want to make it even greater than it is, mostly because i started the month not reading much, i hope it will change soon, but really i don't know, i'm out of inspiration….
'Til Next Time 😉