As always, topics for these entries are taken from the Top 5 Wednesday group on Goodreads . The group was created Lainey. Now the group is under Samantha's moderation, you can find her here.
Top 5 Wednesday: They Say You Can't Choose Family But…
The Brothers – Sam & Dean Winchester From Supernatural.
I want Sam and Dean as my brothers. They aren't just really close, but they truly care and love each other, they are willing to give everything for one another, and that's something i don't have with my real siblings, but it's something i really want.
Also, it would be totally awesome to go on hunts and take care of the family business with them both.
The Grandparents – Judy Abbot & *Spoilers* Jervis Pendleton From Daddy-Long-Legs.
Two of the sweetest love birds to ever exist, i want them as my grandparents. I know they would be actually kind of old to actually be, but it would be so nice to listen to their times together, how they fell in love, how they actually meet and many other anecdots. Also, if they would give me the letters they wrote to each other and such, it would me a dream come true. I would be my grandparents's biggest fan.
The Cousin – John Wayne Cleaver From I Am Not A Serial Killer.
I know it is really strange, but i would totally want John as the weird cousin in the family (instead of her being me). Like, i know he has serial killer tendencies, but i find it extremely amusing and would be sort of awesome to have such an interesting person in the family… one that i can sort of study.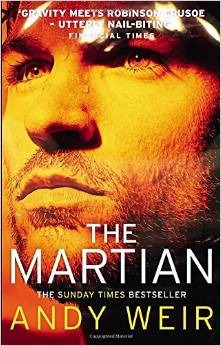 The uncle – Mark Watney From The Martian.
He would be the totally kick ass, most awesome uncle to have. After the adventures or misadventures he had in Mars, having to listen to all his stories about being a stranded astronaut would be completely the greatest thing that could ever happen.
Any member of the family – Any Character From The Percy Jackson/Heroes of Olympus series.
I would want any of the characters in these books as any family member, especially if it's one of the half bloods, or the gods themselves because then maybe i owuld be a demigod myself, which is sort of dangerous but completely cool. Okay, so i really want to have some amazing and interesting power to change and make my life more interesting. So, if one of them was a cousin, an aunt, an uncle or a sibling, that could be completely awesome.