Monday's here, which means i'm bringing you once again this section, where i talk about Books, Shows and Movies i've read/seen a while ago but because of reasons i haven't talked about them in the blog before.
Here i'll review mostly from the feelings and impressions these left in me back in the day and what i can remember to this day.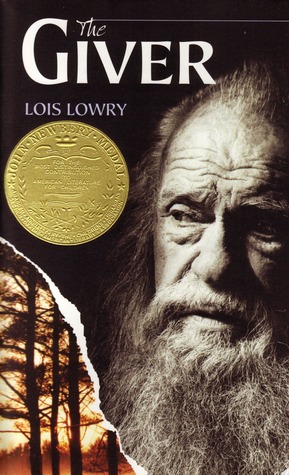 I remember i picked up this book because at the time i was really into dystopian books and it looked as such a small and harmless one. I was so wrong. This book is just one of those i just read oin one sit because it was so damn freaking intense. From the very first moment to it's climax i was owed.
Telling the story of a boy called Jonas in a 'utopian' community where everything is colorless and they live in conformity, or so he believes until he receives his life assigment as the receiver of memory and hen he starts to understand all the wrong going in the community.
It was the story as a whole and the ones behond each character, it was Jonas's feelings, the way he started to understand his job and life, it was the way the book was written. I was on the verge of tears more than once or twice, i was just…. WOW.
You know that one book you weren't expecting much from but, BUT by the time you remember you actually have to breath the book has its paws on you forever? That was this book for me. I wasn't looking for something really special at the time, i just wanted a fun reading or something.  I was just coming back from years of not being a very active reader (other than Harry Potter) ad this book just fired me up.
I remember even the littliest details of the book and the exact images thta came tom y mind when reading it for the first time. It is so vivid in my mind it's alms as if i could touch it.
There are sequels to the book, but since those weren't planned from the begining i feel a little scared of reading them. What if those aren't this good? Because in my mind The Giver was pretty close to perfect, i don't want anything to ruin that image in my mind.
You may or may not know it also has a movie. Again, i did not watch it, yet. I planned on doing it a while ago, when it came out but i just couldn't.
Still, i do own all the books and the  movie just in case, you know… some day i'll be able to read and watch them, hopefully.
Highly recommend you to give the book a chance!
'Til Next Time 😉