Friday Finds
Hosted by: MizB at booksandabeat
Description: Friday Finds showcases the books you 'found' and added to your To Be Read (TBR) list… whether you found them online, or in a bookstore, or in the library — wherever! (they aren't necessarily books you purchased).
On My TBR: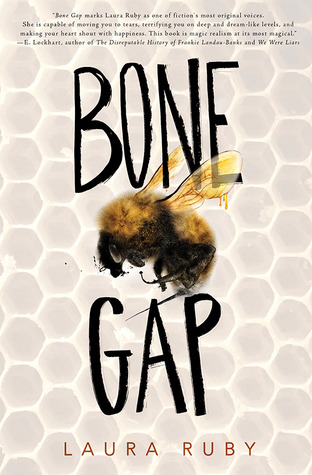 Synopsis: Everyone knows Bone Gap is full of gaps—gaps to trip you up, gaps to slide through so you can disappear forever. So when young, beautiful Roza went missing, the people of Bone Gap weren't surprised. After all, it wasn't the first time that someone had slipped away and left Finn and Sean O'Sullivan on their own. Just a few years before, their mother had high-tailed it to Oregon for a brand new guy, a brand new life. That's just how things go, the people said. Who are you going to blame?
Finn knows that's not what happened with Roza. He knows she was kidnapped, ripped from the cornfields by a dangerous man whose face he cannot remember. But the searches turned up nothing, and no one believes him anymore. Not even Sean, who has more reason to find Roza than anyone, and every reason to blame Finn for letting her go.
Synopsis: Riley Vasquez is haunted by the brutal murder of the couple she was babysitting for.
Max Cross is suffering under the shadow of a life-altering diagnosis he doesn't dare reveal.
The last thing either of them wants is to spend a weekend away at a therapy camp alongside five other teens with "issues." But that's exactly where they are when three masked men burst in to take the group hostage.
The building has no windows. The exits are sealed shut. Their phones are gone. And their captors are on a killing spree.
Riley and Max know that if they can't get out, they'll be next—but they're about to discover that even escape doesn't equal freedom.
Synopsis: Listen.
All the world forgets me. First my face, then my voice, then the consequences of my deeds.
So listen. Remember me.
My name is Hope Arden, and you won't know who I am. We've met before – a thousand times. But I am the girl the world forgets.
It started when I was sixteen years old. A slow declining, an isolation, one piece at a time.
A father forgetting to drive me to school. A mother setting the table for three, not four. A teacher who forgets to chase my missing homework. A friend who looks straight through me and sees a stranger.
No matter what I do, the words I say, the people I hurt, the crimes I commit – you will never remember who I am.
That makes my life tricky. But it also makes me dangerous . . .
On My Shelves: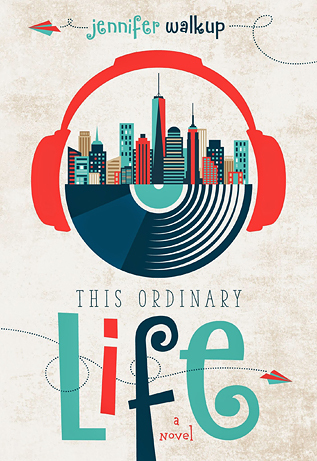 Synopsis: Sometimes hope is the most extraordinary gift of all.
High-school radio host Jasmine Torres's life is full of family dysfunction, but if she can score the internship of her dreams with a New York City radio station, she knows she can turn things around.
That is, until her brother Danny's latest seizure forces her to miss the interview, and she's back to the endless loop of missing school for his doctor appointments, picking up the pieces of her mother's booze-soaked life, and stressing about Danny's future.
Then she meets Wes. He's the perfect combination of smart, cute, and funny. He also happens to have epilepsy like her brother. Wes is living a normal life despite his medical issues, which gives Jasmine hope for Danny. But memories of her cheating ex-boyfriend keep her from going on a real date with Wes, no matter how many times he asks her.
Jasmine can't control everything. Not who wins the internship, not her mother's addiction, not her brother's health—not even where her heart will lead her. She wishes she could just have an ordinary life, but maybe what she already has is pretty extraordinary after all.
 Synopsis: Rafe is a normal teenager from Boulder, Colorado. He plays soccer. He's won skiing prizes. He likes to write.
And, oh yeah, he's gay. He's been out since 8th grade, and he isn't teased, and he goes to other high schools and talks about tolerance and stuff. And while that's important, all Rafe really wants is to just be a regular guy. Not that GAY guy. To have it be a part of who he is, but not the headline, every single time.
So when he transfers to an all-boys' boarding school in New England, he decides to keep his sexuality a secret — not so much going back in the closet as starting over with a clean slate. But then he sees a classmate break down. He meets a teacher who challenges him to write his story. And most of all, he falls in love with Ben . . . who doesn't even know that love is possible.