Wow, this year is running fast. I cannot believe we are almost in June already! But well, life goes on and this way at least we get more new books coming our way! Yeah!… i feel like i'm too excited for these new releases. And how can i not be excited!? so many great books are being published this June, May cannot end fast enough.
So here i bring you the info and synopsis of the new releases i find the most exciting this month, obviously there are way more amazing books that will be published, but well, these are the ones i'm most exicted for!
Now, let's see what we have;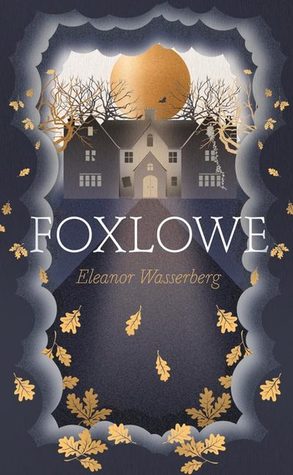 Foxlowe by Eleanor Wasserberg
Genre: Magical Realism, Contemporary
Release Date: June 2nd, 2016
Synopsis:  A chilling, compulsive debut about group mentality, superstition and betrayal – and a utopian commune gone badly wrong
We were the Family, and Foxlowe was our home.
There was me – my name is Green – and my little sister, Blue. There was October, who we called Toby, and Ellensia, Dylan, Liberty, Pet and Egg. There was Richard, of course, who was one of the Founders. And there was Freya.
We were the Family, but we weren't just an ordinary family. We were a new, better kind of family.
We didn't need to go to school, because we had a new, better kind of education. We shared everything. We were close to the ancient way of living and the ancient landscape. We knew the moors, and the standing stones. We celebrated the solstice in the correct way, with honey and fruit and garlands of fresh flowers. We knew the Bad and we knew how to keep it away.
And we had Foxlowe, our home. Where we were free.
There really was no reason for anyone to want to leave.
---
 End Of Watch by Stephen King
Genre: Suspense, Contemporary
Release Date: June 7th, 2016
Synopsis: Brady Hartsfield, perpetrator of the Mercedes Massacre, where eight people were killed and many more were badly injured, has been in the Traumatic Brain Injury Clinic for five years, in a vegetative state. According to his doctors, anything approaching a complete recovery is unlikely. But behind the drool and stare, Brady is awake, and in possession of deadly new powers that allow him to wreak unimaginable havoc without ever leaving his hospital room.
Retired police detective Bill Hodges, the unlikely hero of Mr. Mercedes and Finders Keepers, now runs an investigation agency with his partner, Holly Gibney, who delivered the blow to Hartsfield's head that put him on the brain injury ward. Brady also remembers that. When Bill and Holly are called to a murder-suicide with ties to the Mercedes Massacre, they find themselves pulled into their most dangerous case yet, one that will put not only their lives at risk, but those of Hodges's friend Jerome Robinson and his teenage sister, Barbara. Because Brady Hartsfield is back, and planning revenge not just on Bill Hodges and his friends, but on an entire city.
---
 You Know Me Well by Nina LaCour&David Levithan
Genre:  Contemporary, YA, Glbt
Release Date: June 7th, 2016
Synopsis: Who knows you well? Your best friend? Your boyfriend or girlfriend? A stranger you meet on a crazy night? No one, really?
Mark and Kate have sat next to each other for an entire year, but have never spoken. For whatever reason, their paths outside of class have never crossed.
That is until Kate spots Mark miles away from home, out in the city for a wild, unexpected night. Kate is lost, having just run away from a chance to finally meet the girl she has been in love with from afar. Mark, meanwhile, is in love with his best friend Ryan, who may or may not feel the same way.
When Kate and Mark meet up, little do they know how important they will become to each other — and how, in a very short time, they will know each other better than any of the people who are supposed to know them more.
---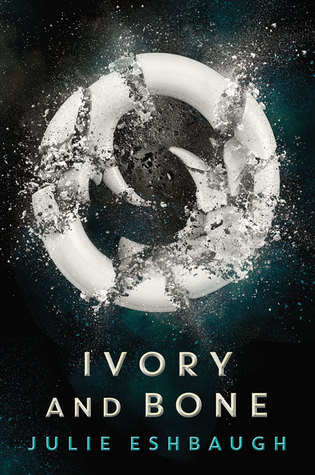 Ivory and Bone by Julie Eshbaugh
Genre:  Historical, Retelling, YA
Release Date: June 7th, 2016
Synopsis: Hunting, gathering, and keeping his family safe—that's the life seventeen-year-old Kol knows. Then bold, enigmatic Mya arrives from the south with her family, and Kol is captivated. He wants her to like and trust him, but any hopes of impressing her are ruined when he makes a careless—and nearly grave—mistake. However, there's something more to Mya's cool disdain…a history wrought with loss that comes to light when another clan arrives. With them is Lo, an enemy from Mya's past who Mya swears has ulterior motives.
As Kol gets to know Lo, tensions between Mya and Lo escalate until violence erupts. Faced with shattering losses, Kol is forced to question every person he's trusted. One thing is for sure: this was a war that Mya or Lo—Kol doesn't know which—had been planning all along.
---
 The Marked Girl by Lindsey Klingele
Genre:  Urban Fantasy, Time Travel, YA
Release Date: June 7th, 2016
Synopsis: Once upon a time, in a land far, far away (Los Angeles)…
When Cedric, crowned prince of Caelum, and his fellow royal friends (including his betrothed, Kat) find themselves stranded in modern-day L.A. via a magical portal and an evil traitor named Malquin, all they want to do is get home to Caelum—soon. Then they meet Liv, a filmmaker foster girl who just wants to get out of the system and on with her life. As she and Cedric bond, they'll discover that she's more connected to his world than they ever could've imagined…and that finding home is no easy task…
---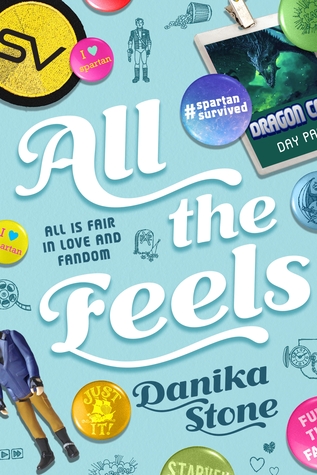 All The Feels by Danika Stone
Genre:  YA, Fandom, Coming Of Age
Release Date: June 7th, 2016
Synopsis: College freshman Liv is more than just a fangirl: The Starveil movies are her life… So, when her favorite character, Captain Matt Spartan, is killed off at the end of the last movie, Liv Just. Can't. Deal.
Tired of sitting in her room sobbing, Liv decides to launch an online campaign to bring her beloved hero back to life. With the help of her best friend, Xander, actor and steampunk cosplayer extraordinaire, she creates #SpartanSurvived, a campaign to ignite the fandom. But as her online life succeeds beyond her wildest dreams, Liv is forced to balance that with the pressures of school, her mother's disapproval, and her (mostly nonexistent and entirely traumatic) romantic life. A trip to DragonCon with Xander might be exactly what she needs to figure out what she really wants.
---
 True Letters From A Fictional Life by Kenneth Logan
Genre:  Contemporary, YA, Glbt
Release Date: June 7th, 2016
Synopsis: If you asked anyone in his small Vermont town, they'd tell you the facts: James Liddell, star athlete, decent student and sort-of boyfriend to cute, peppy Theresa, is a happy, funny, carefree guy.
But whenever James sits down at his desk to write, he tells a different story. As he fills his drawers with letters to the people in his world–letters he never intends to send–he spills the truth: he's trying hard, but he just isn't into Theresa. It's a boy who lingers in his thoughts.
He feels trapped by his parents, his teammates, and the lies they've helped him tell, and he has no idea how to escape. Is he destined to live a life of fiction?
---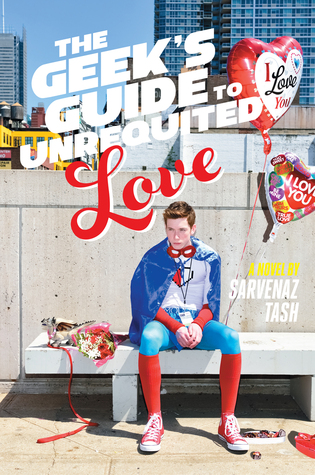 The Geek's Guide To Unrequited Love by Sarvenaz Tash 
Genre: Contemporary, YA, Geek
Release Date: June 14th, 2016
Synopsis: Peter Parker and Gwen Stacy…
Archie and Veronica…
Althena and Noth…
…Graham and Roxy?
Graham met his best friend, Roxana, when he moved into her neighborhood eight years ago, and she asked him which Hogwarts house he'd be sorted into. Graham has been in love with her ever since.
But now they're sixteen, still neighbors, still best friends. And Graham and Roxy share more than ever—moving on from their Harry Potter obsession to a serious love of comic books.
When Graham learns that the creator of their favorite comic, The Chronicles of Althena, is making a rare appearance at this year's New York Comic Con, he knows he must score tickets. And the event inspires Graham to come up with the perfect plan to tell Roxy how he really feels about her. He's got three days to woo his best friend at the coolest, kookiest con full of superheroes and supervillains. But no one at a comic book convention is who they appear to be…even Roxy. And Graham is starting to realize fictional love stories are way less complicated than real-life ones.
---
 Cure For The Common Universe by Christian McKay Heidicker
Genre: Contemporary, YA
Release Date: June 14th, 2016
Synopsis: Sixteen-year-old Jaxon is being committed to video game rehab . . .
ten minutes after he met a girl. A living, breathing girl named Serena, who not only laughed at his jokes but actually kinda sorta seemed excited when she agreed to go out with him.
Jaxon's first date. Ever.
In rehab, he can't blast his way through galaxies to reach her. He can't slash through armies to kiss her sweet lips. Instead, he has just four days to earn one million points by learning real-life skills. And he'll do whatever it takes—lie, cheat, steal, even learn how to cross-stitch—in order to make it to his date.
If all else fails, Jaxon will have to bare his soul to the other teens in treatment, confront his mother's absence, and maybe admit that it's more than video games that stand in the way of a real connection.
Prepare to be cured.