Friday Finds
Hosted by: MizB at booksandabeat
Description: Friday Finds showcases the books you 'found' and added to your To Be Read (TBR) list… whether you found them online, or in a bookstore, or in the library — wherever! (they aren't necessarily books you purchased).
On My TBR:
Synopsis: Once upon a time, in a land far, far away (Los Angeles)…
When Cedric, crowned prince of Caelum, and his fellow royal friends (including his betrothed, Kat) find themselves stranded in modern-day L.A. via a magical portal and an evil traitor named Malquin, all they want to do is get home to Caelum—soon. Then they meet Liv, a filmmaker foster girl who just wants to get out of the system and on with her life. As she and Cedric bond, they'll discover that she's more connected to his world than they ever could've imagined…and that finding home is no easy task…
Watch the book trailer HERE
Synopsis: OCD-afflicted Griffin has just lost his first love, Theo, in a drowning accident. In an attempt to hold onto every piece of the past, he forges a friendship with Theo's last boyfriend, Jackson. When Jackson begins to exhibit signs of guilt, Griffin suspects he's hiding something, and will stop at nothing to get to the truth about Theo's death. But as the grieving pair grows closer, readers will question Griffin's own version of the truth—both in terms of what he's willing to hide and what true love means.
I haven't read yet More Happy Than Not, but i only heard good things about it, so i'm really excited for this one too.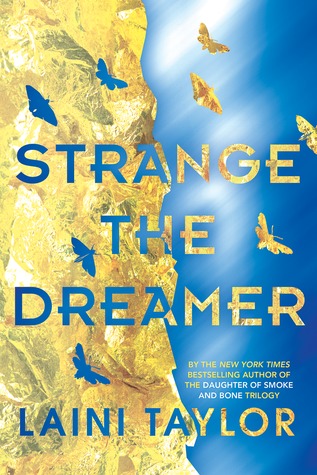 Synopsis: Strange the Dreamer is the story of:
the aftermath of a war between gods and men
a mysterious city stripped of its name
a mythic hero with blood on his hands
a young librarian with a singular dream
a girl every bit as perilous as she is imperiled
alchemy and blood candy, nightmares and godspawn, moths and monsters, friendship and treachery, love and carnage.
Welcome to Weep.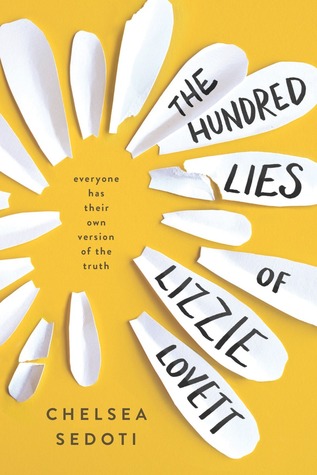 Synopsis: A teenage misfit named Hawthorn Creely inserts herself in the investigation of missing person Lizzie Lovett, who disappeared mysteriously while camping with her boyfriend. Hawthorn doesn't mean to interfere, but she has a pretty crazy theory about what happened to Lizzie. In order to prove it, she decides to immerse herself in Lizzie's life. That includes taking her job… and her boyfriend. It's a huge risk — but it's just what Hawthorn needs to find her own place in the world.
Synopsis: Still reeling from her dad's shocking death, seventeen year old Zoe races to save her little brother from a blizzard—only to meet a handsome, mysterious stranger they call X who suddenly shows up at a cabin in the woods. X is a bounty hunter from Hell, here to claim his next victim. Hopelessness, punishment, and pain are all he's ever known…until Zoe shows him what his heart is really for. But escaping his duty and the ties that bind him might mean the ultimate sacrifice for both of them in this star-crossed fantasy romance.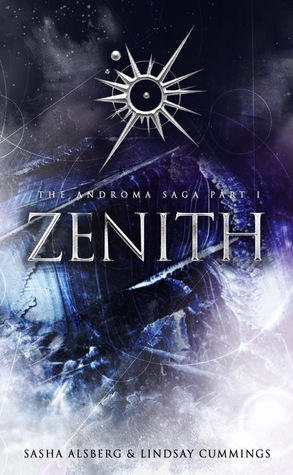 Synopsis: Most know her as the Bloody Baroness, the captain of a fearsome glass starship called The Marauder. Androma and her crew strike terror in the hearts of those who cross them amongst the many corners of the Mirabel Galaxy.
When a routine mission goes rogue, the all-female crew is captured by a bounty hunter from Andi's past and forced into a job that could, quite literally, start a war that will devour worlds.
Meanwhile, on the far side of the galaxy, the ruthless ruler Nor waits in the shadows of the planet Xen Ptera, biding her time. The final pieces are about to fall into place, liberating a plan that will tear Mirabel in two.
As the Marauder hurtles toward the unknown, there is one lesson that proves to be true: No one can be trusted in a galaxy that runs on lies and illusion.
From internet sensation Sasha Alsberg and multi-genre author Lindsay Cummings comes a new serialized space opera, full of action, intrigue, and steamy star-crossed romance.