Oh no…it's Monday i'm here once again to bother with this section in which i'll be talking about Books, Shows and Movies i've read/seen a while ago but because of reasons i haven't talked about them in the blog before.
Here i'll review mostly from the feelings and impressions these left in me back in the day and what i can remember to this day.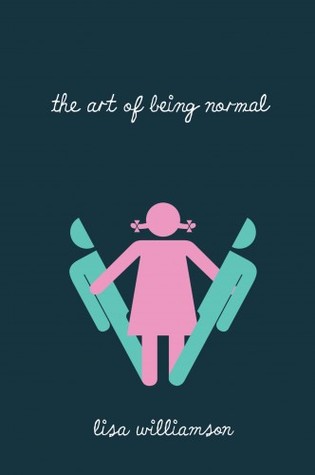 Funny story – when i hear of this book for the first time it was in an event where i was because i wanted to meer David Levithan, it was August last year and i managed to get to Waterstone in London where they were both of them (Lisa and David) were presenting their books along with Louise O'Neill.
At the time i was only there because of David Levithan, but by the time i left the event i was all in for this book. In case you wanna know how, well, they all read a chapter of their books and Lisa read a chapter where the main character, David, was crying while his mom and little sister were sharing a 'girls' moment.
Oh, i forgot to tell the book is about a boy that actually wants to be a girl and a friendship that develops between him and a new boy at school named Leo.
I remember the scene being so emotional i started crying like a baby. Luckily people weren't paying attention to me… but that moment i knew i'd love the book, so i bought it and got it autographed and the next days (still in London) i spent reading instead of going outside much and enjoying the city.
This book took me by surprise, i wasn't expecting to find such a book, like, ever. It was the first time  i read any book about a transgender, and it felt so real to me.. i empathized with the characters in the book very deeply.
I loved the main characters, David and Leo so much, although i wished Leo's story was more developed the *spoiler* plotline i mean. (I won't spoil here anything, i hope).
I enjoyed the way the book was written very much, it was an easy reading for a topic that hadn't have much place in society, a topic that we need to talk and meet more often until it's as the book would say 'normal' and completely accepted.
For me the book was an eye opener, a way to understanding more people and the need of people to be accepted for who they are. The author made a great job at bringing up the feelings of the characters about the topic. The feelings David had about being put aside in all the 'girly' issues at home, the parents not being able to completely see their daughter and thinking she was just gay or something,  the need to be oneself… (sorry i cannot remember at the moment more..).
To this day whenever i remember the book i feel a warm feeling in my heart. And actually rthe book was one of my favorite readings last year, and of all time (hoping for more books like this one to come my way soon).
At the time i gave it 5 starts and i hope the next time i read it i'll still feel the same about it, which i think will always be because i truly and completely enjoyed this book. I recommend it to everyone really because it was such a wonderful reading.. i don't know. I just love it too much.
and that's all for this section for the week
'Til Next Time 😉
Clems.