As always, topics for these entries are taken from the Top 5 Wednesday group on Goodreads . The group was created by Lainey, who you can also follow on Youtube.
Top 5 Wednesday: Books That Intimidate Me
 5.) 1Q84 (1, 2 & 3) by Haruki Murakami
I own an edition with all the three books together, and it has about 1000 pages… i tried reading it last year, but i was huge and also, pretty uncomfortable to read from because of its magnitude. Since then i keep looking at this book each time i'm trying to decide which book to read, and when i'm about to pick it up i get scared and leave it again.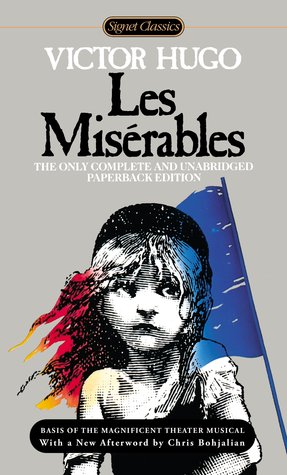 4.) Les Miserables by Victor Hugo
Of all the classics i want to read this is the one i want the most, and the one that scares me the most, because of the size and because of the old language …. i figure even if i read it in spanish it may get difficult and because of that i keep postponing it until "next time" … i wonder when will it be…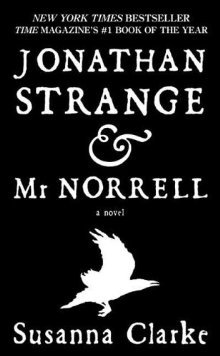 3.) Jonathan Strange and Mr. Norrell by Susanna Clarke
Okay, so by now you may understand that i'm scared of big books very much, this is another of those huge books waiting for me in my shelf and one of those that i really want to read very badly but i'm afraid it will take me ages to finish and i don't know with my tbr if i really have time for that… still, i hope one day i'll get to it, because it looks very interesting and promising.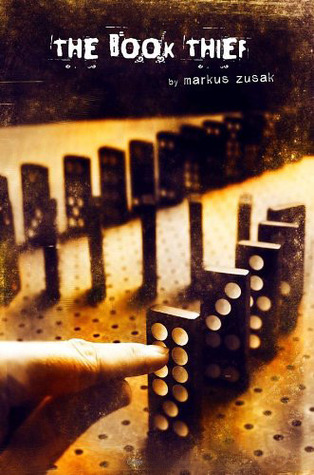 2.) The Book Thief by Marcus Zusak
So, i know this isn't a huge book as the others, but this one intimidates me too, mostly because of all the hype it has, i'm like, "what if after all i don't like it or something?" … i was disappointed by many overhyped books in the last years and i'm terrified of being disappointed by this one, so, once again, i have it in my shelf waiting for me, waiting, waiting.. and i wonder if i'll ever get to read it, because whenever i open it i get chills….
 1.) Harry Potter and the Cursed Child by J. K. Rowling, John Tiffany and Jack Throne
This is the one book i still don't own, and the one that intimidates me the most, since the play was annunced i've been terrified by it, what if it ruins everything Harry Potter stands up for? i know it is written by Rowling, but many authors ruinned their books by adding when it wasn't necessary, so i'm excited yet terrified by this book. I love Harry Potter to pieces, but i don't know if this is something i want in my life or not yet…
And now that you know which books intimidate me, tell me about the ones that intimidate you!
'Til Next Time 😉
C.