As always, topics for these entries are taken from the Top 5 Wednesday group on Goodreads . The group was created by Lainey, who you can also follow on Youtube.
Top 5 Wednesday: Books with Hard Topics.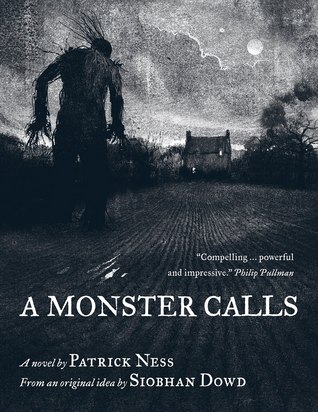 A Monster Calls by Patrick Ness.
A book about a kid dealing with his mother's cancer and imminent death, an absent father and bullying at school.
Now that i think about it, this book has so many hard topics in it, no wonder i was crying almost all the time when i was reading it…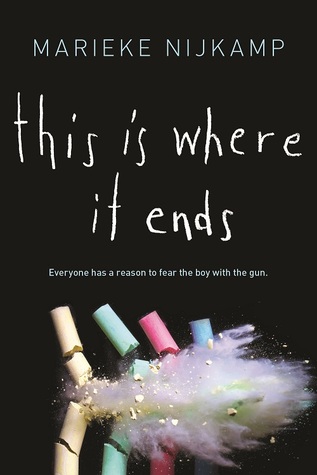 This Is Where It Ends by Marieke Nijkamp.
This is about a school shooting and why 'everyone has a reason to fear the boy with the gun'.
This book was difficult to read, mostly because it tells what's happening in a raw way, anyway, this makes the book a very powerful reading (in my opinion).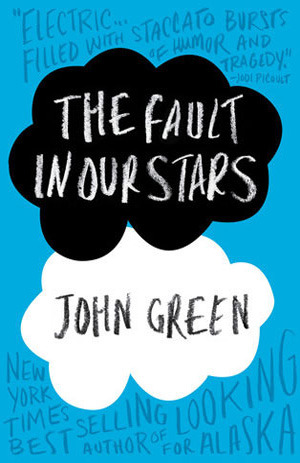 The Fault In Our Stars by John Green.
Teenagers dealing with cancer, death and what it means to live a meaningful life.
It took me years to be able to actually read this book, the first time i tried i was crying so badly i decided to put it aside, and it sat there waiting for me for about three years.
 The Giver by Lois Lowry.
Basically, a utopia and all the things that need to be done so the world seems perfect, even though life isn't nearly as perfect as people may think.
Such an interesting way of showing what a perfect world would actually need to do to stay perfect, i read this baby in one sit, because it was so intense i couldn't put it down.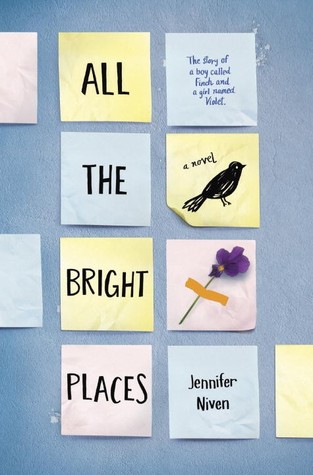 All The Bright Places by Jennifer Niven.
This book deals with grief and mental illness, although it never gives it a particular name ( i think it's a bipolar disorder), but the way it handles it is so powerful, i don't have the right words.
The book also deals with some other issues, i won't tell about because of spoilers, but as i always say, this is my favorite book ever,so i do recommend it, even with all the hard topics it touches.
And those are my choices! i know they are pretty known already, i just don't read much about hard topics because i'm very sensitive and it always makes me cry so i try to stay away from that kind of books… Anyway, which books that deal with hard topic  have you read?!
'Til Next Time 😉
C.