Oh my god! I finally finished the trilogy and now i can bring you my complete review for it!! Oh, i'm so happy because, let me tell you this; these books are life for me, this may be my favorite trilogy ever and there's nothing more rewarding than talking about something you love so very much
…
Oh! before i forget, i made a cut after the non spoilery review, if you read after the cut you'll find my SPOILERY OPINION of the ending of the trilogy. If you haven't read the books or the last book, please beware of spoiling yourself! it's a great reading, so if i were you i wouldn't do it! But, if you don't mind spoilers, read under your own discretion.
And now, let's begin!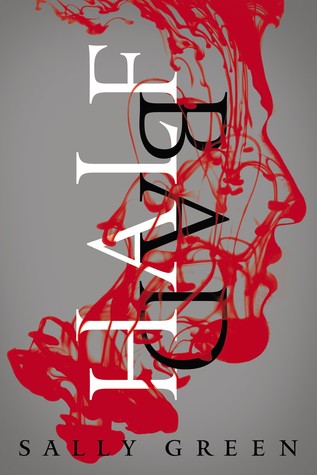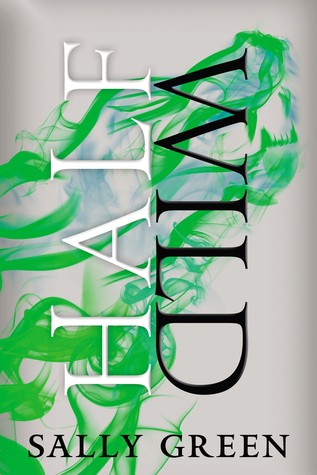 Half Bad, Half Wild and Half Lost by Sally Green.
Genre: Fantasy, Young Adult, Glbt.
Pages: 384; 412 ;352 (respectively; 1148 overall)
Publisher: Viking Juvenile
Rating: 4.75 stars
Summary: Wanted by no one. Hunted by everyone.

Sixteen-year-old Nathan lives in a cage: beaten, shackled, trained to kill. In a modern-day England where two warring factions of witches live amongst humans, Nathan is an abomination, the illegitimate son of the world's most terrifying and violent witch, Marcus. Nathan's only hope for survival is to escape his captors, track down Marcus, and receive the three gifts that will bring him into his own magical powers—before it's too late. But how can Nathan find his father when there is no one safe to trust, not even family, not even the girl he loves?
(Summary of Half Bad taken from Goodreads).
My opinion on the trilogy:
Let me first calm down, because i'm still crying. That freaking ending. I was expecting some of it, but the second half of it, OMG. Yeah, well, i was only hoping for half lost.
Now, we can talk, i hope.
I started reading the trilogy last year, when a booktuber recommended it. For a very long time i put it in my tbr, but thought i'll never get toit, because i heard of the main character being on a cage and felt like … meh … but now I gotta say the moment i picked the book up i couldn't put it down for a second.
The first book is told in a very inventive way; first, second and third person narration, i don't recall the second book being like that, and the third one doesn't have it, for sure.  But it's written incredibly well, i mean, there's something in the way the story is written that it catches you and it doesn't let you go.
The story in the book isn't just well narrated but it's very interesting, having a world in which there are black and white witches, you may think good and evil are pretty simple to figure out, but as the story develops you find a world where good and evil are a very complicated thing. Not everyone is just 'good' or 'evil', pretty much as in real life people are made of shades of both. You'll find  Nathan, the main character, struggling with both, being half and half, is he evil because of the things he does? is he good because he struggles with it? Very conflicted, and very real.
I've read some reviews about the books saying they go slow and in the second book nothing happens. In my personal opinion, the books are well paced, it may looks slow, but stuff is happening all the time, if not in the world, in Nathan's mind and such.
I liked the way the characters were represented, good and evil, as i said before, aren't decided by being Black or White, actually one of the best at heart character, the moral compass of Nathan, the one that keeps seeing the good in him is a black witch name Gabriel who soon becomes his best friend.
I love Gabriel very much, he is actually my favorite character in the trilogy, always loving and caring, he actually cares a little too much about Nathan, which opens the topic of glbt in the books.
Pretty much from the moment we get to meet Gabriel we know he is interested in Nathan, and it will develop in a delightful way across the books, since Nathan has feelings for his childhood friend Annalise. This part of the story progresses in a very alluring way. And I don't even like love triangles, and i enjoyed it.
There are  a lot more of interesting characters, good and bad, full of engaging personalities, friends, foes and not sure what are they really. These keep you reading wanting to know what are they.
I got to admit that the last book in the writing felt a little sloppier than the previous two, but the story was incredible, i devoured the book (after i remembered it was released! I was having such a bad week , i  totally forgot at first).
I think here ends my spoilerish free part of the review, from here i just want to give my opinion on the end of Half Lost. Hope you give this trilogy a chance! Becuase it's totally worth it… it pretty much became my favorite trilogy
.
---
Okay, here i wanna talk about the ending of the last book, mostly because i saw so many people complaining about what happened. If you keep reading, you are in for the biggest spoilers of the last book, so.. BEWARE!
Okay, many people are angry because of Gabriel dying, and though at first i felt weird of the way he died, like, Gabriel actually died because Nathan was trying to save him, … like.. no let me die…
But the fact that he died … i gotta say it made me love the ending even more.
Yeah, i know about the bury all your gay characters thing in YA books, but i think in this one it wasn't because Gabriel was gay, i believe he died because that's just war. I mean, i wouldn't take seriously a writer that just saves miraclesly  just because he is the main love interest of the main character.
We forget most of the time that war isn't fair, people die and we cannot choose who are the ones dying. It is extremely sad, whenever i remember his death and what happened next i start tearing up and want a different and a happier ending, but the way it actually ended it was extremely poetic.
I think, for a person like Nathan, actually finding and being able to feel  such a strong love is the biggest character development i've read if not in my whole life, at least in a very long while. It was beautiful, heartbreaking but beautiful.
I'm actually crying more because of how much he suffered and how he wanted to go back to Gabriel than all my crying because of The Fault In Our Stars… I'm crying All The Bright Places level and that's my highest level.
Nathan wasn't happy at the end, because of his loss, but at least he found a way to be close to Gabriel even after the later was well.. dead.
I give the last book five stars, because it touched my heart, and i'm pretty sure the people angry are angry because they are struggling and suffering and grieving because of Gabriel's death…
Or maybe i'm wrong and it was just a move to make the ending completely dramatic. But rereading a little of Half Bad, i just found that a death like that was coming from the very beginning.  I rather Nathan becoming a tree to go back to Gabriel than any other ending, them being extremely happy after all that happened felt unreal. Sure, i'll read some fanfiction like that because i need a happy ending for my OTP, but in my opinion as for the author, that's the best ending she could give to the story.
I'll be rereading these books pretty soon because i miss them already.
Anyway,… i think that's all i had to say about this trilogy.. Nabriel forever ♥!
Yes, i do realize i did not talk about Edge (his story gotta be really sad too…) or Annalise or anyone else in this opinion, but Nathan and Gabriel are the only thing i can think about right now, so… if i ever have the strength to talk about the others.. maybe i'll do it in another post.
Right now, my heart is broken, and i cannot really function properly.
See you next time!
C.