---
Another month has gone by and as always i bring you the wrap up of all the books i read in the month!
Sadly this March was a slow month, i couldn't bring myself to read every day, actually in the last 10 days i hardly read. This brought a total of 10 books read when it could have been more. But the pace is good for now and even though i haven't yet found a huge amount of AMAZING BOOKS likes last year, i found a few gems.
Also, this month i manage to read a 'classic' within the first days of March, so i'm damn proud of myself… even if it was a short one… And now; let's begin!
 You're Never Weird on The Internet (Almost) by Felicia Day ♥♥♥♥
This is a memoir by internet/geek famous Felicia Day. To be honest i found the book to be a lot of fun and very quick to read. I'll be posting a review of the book soon.  I hope she keeps on writing because even if it was non-fiction i liked her style and i'm willing to read whatever kind of books she'll write. 
---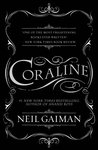 Coraline by Neil Gaiman ♥♥♥
After young Coraline moves with her parents to a new home she discovers a door in their house that leads to nowhere, or does it? When one night she wakes up to a voice calling her she tries to open the door again only to find out it leads to a parallel world where her 'other mother' wants her to stay forever.
I truly don't know what i was expecting of the book, but  didn't enjoyed it as much as i wanted to … the book it's pretty much what they did in the movie, so if you already watched the movie you don't really need to read the book…
---
 Seven Ways We Lie by Riley Redgate ♥♥♥
This book tells the story of seven different characters when a scandal develops in the school. I wrote a whole review for the book, you can find ir [here] . Overall, i liked the book, but i wish some of the stories were more developed.
---
 Kindred Spirits by Rainbow Rowell ♥♥♥♥
A great short story about a group of three people waiting in line to watch the premiere of Star Wars: The Force Awakens. I totally adored the story, i wrote a review for it, you can read it [here]. As always i totally enjoyed Rainbow's way of writing, and the topic .. and everything about this story.
---
 Lady Midnight by Cassandra Clare ♥♥♥♥ (actually 4.5)
Oh man, this book was so awesome! I couldn't ask for anything better! I just totally loved it 
, the characters were so lovely and Cassandra's writing has improved so much. It is without a doubt one of the best books i read this year so far (yeah, i know we are only in March).. i wrote a spoiler free review you can find [here] and yeah, i realize i haven't said anything about the plot in here, but i just think you better discover it all by yourselves!
---
 Vampire Academy by Richelle Mead ♥♥♥♥
I know the name of the book is totally cliche, but this was the second time reading the book (i'm thinking of rereading the whole series) and i gotta say – these books are good. Like, really enjoyable, full of action and great characters. The story s set in a -Vampire School – were the royals, the plebes and the wanna be guardians all study together, there two friends – one royal,  one studying to be a guardian endure all kind of weird situations when the royal, Lissa starts to get dead animals  in her room and strange things start to happen around her. I love these books so much! Believe me, they areway better than their covers look.
---

Cinder by Marissa Meyer ♥♥♥♥
A retelling of Cinderella with a scifi twist. I won't say anything more than that, because i think that would be the best way to enjoy the book, i entered the book like that and i have to say – i enjoyed every minute of it! I'm so looking forward for the next books, i'm just waiting to receive them from my neighborhood's bookstore. Anyway, this was a great reading, and i know that i say it of all the books i read this month, but if it wasn't like that, i'd say something. Loved it a lot! Oh, and my complete review for the book can be found [here].
---
 The Fangirl's Guide To The Galaxy by Sam Maggs ♥♥♥
To be honest i was expecting something completely different from this book. I won't say much about it here because i want to make a complete review soon… i'll just say then not what it expected. Although  it was silly of me.
---
---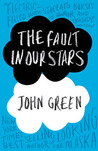 The Fault In Our Stars by John Green ♥♥♥♥
Okay, Okay, so i must be the only person  in the world that hadn't read this book before (…) To my defense i'll say it's i did try before, but it got to a point when i couldn't stop crying like a baby, so i had to put it aside. Anyway, this time i did manage to read 'til the end, and i have to say, the book had the reread quality, i didn't knew it actually existed, but while reading the book i felt the "oh man, this book… i could read it a thousand times". So, i enjoyed it, a lot but to be honest i don't feel a hype or something…. I'm not sure if i should write a review for the book, after all everyone knows it… i'll think about it..In my opinion, this is the best John Green's Book, at least of the ones i've read …
---
Classic of the month – Animal Farm by George Orwell ♥♥♥♥
Man, i loved this book. Not only it was short and to the point, but it was uch an interesting reading it kept me thinking about so many things, and that end, WOW, just i wasn't expecting that, not even for a second.
I enjoyed it very much and i hope i'll find many others like this, because these are the kind of classic i want to read! I think maybe next month i'll read The Great Gatsby, if i can find it anywhere. Amazing reading!
---
And those my lovelies are all the books i read this month! I hope in April i'll get over my slump and i will be able to read more!
Which books did you read this March?!
Happy readings!
C.