It's time for another tag! Weren't you expecting it? really? .. this time i was tagged by Aimal, you go check her blog out if you don't know her, she is awesome 😀
Sorry it took me so long to finally do the tag,  i was short of time and i'm not a good time manager, so …you see, i'm a mess…
Anyway, Pixar Book Tag! (oh, Pixar is amazing, i love their movies so much! i don't care if people say they are for kids, the movies are the greatest, so you see, i'll keep watching them).
---
TOY STORY: A BOOK WHERE YOU WANTED THE CHARACTERS TO COME TO LIFE
The Heroes Of Olympus Series.
The Percy Jackson world is, without doubt, one of my favorite ones, and the one where i have the most favorite characters so i would LOVE to have them around, also, if all the world with the greek and roman gods was for real, ,i don't think i could ever ask for more (unless i'm not a demigod, then i'll have to ask to be one).
A BUG'S LIFE: A CHARACTER WHO GOES THROUGH A TRANSFORMATION
Alexander Gideon 'Alec' Lightwood.
This guy really changed through the book, from being the most annoying and antipathic person in the world to the cutest best friend and person to trust, becoming stronger and more decided. Every time i read the books and the novellas i'm reminded of all the way he'd come through and then i feel proud of my baby.
MONSTERS INC. A STRONG/SCARY CHARACTER DEVELOPS A SOFT SIDE FOR SOMEONE.
Angel.
So, this girl stared being pretty nasty and with everyone being scared of her, but after meeting Minnow a softer side of her is shown. She becomes a trustworthy friend, one that helps Minnow in Juvie where most of the time people just care about themselves.
FINDING NEMO. "P. SHERMAN, 42 WALLABY WAY, SYDNEY." A BOOK THAT HAS AN ADDRESS OR QUOTE THAT'S BURNED INTO YOUR MEMORY FOREVER.
The Cupboard Under The Stairs
4, Private Drive
Little Whinging
Surrey
THE INCREDIBLES. COOLEST BOOK FAMILY.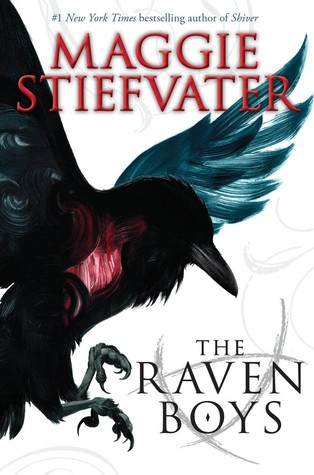 The Sargent Household.
Well, they are not all a family, but most of them are. The Sargents with all their different kind of powers, i totally love them. I wish my family was half the cool these people are …
CARS 1,2,3. A BOOK THAT KEEPS GETTING SEQUELS YOU FEEL ARE NOT NEEDED.
I mean, come on… i understand that we all may feel a book is getting too many sequels and we may get annoyed by it, but to be honest, even if we don't like them, the writers created a whole new world with different laws and logic, why should they give up on their world just because, even if we don't like them, there are people that still enjoy them. And yeah, i'm one of them most of the time.
RATATOUILLE. A BOOK FEATURING A NON-HUMAN/HUMANOID.
His Dark Materials by Phillip Pullman.
So, i'm not sure f it really counts, because practically the dæmon are part of their humans, but they can  change form (when the owner is young) and then become steady as they grow, but they talk to their humans and such, so yeah, i think they count. Also, i always wanted to add the series in a booktag, and i never find the way… oh, these books are great.

WALL-E. A BOOK THAT MADE YOU LONELY.
All The Bright Places by Jennifer Niven.
Mostly because of the topic, but also because the book is wonderfully written and i was having a bad week when reading it, this book broke me and i had no one to even explain what i was feeling, not that anyone in my real life would understand crying over fictional characters so that moment i realized i'm pretty lonely in my love for fictional lives and characters… People are weird and mean anyway, i don't need them.
UP. A BOOK WHOSE CHARACTERS MADE YOU QUICKLY BECOME EMOTIONALLY INVESTED IN.
Every Day by David Levithan.
I fell for A' pretty fast , when i read the book for the first time, and i couldn't help but feel sorry and sad because of the situation he/she was in. Before i knew all i cared was for A' to fiknd a way to solve the problems he/she had and finally be able to find some kind of happiness. Rihannon is also my baby like A'. I love them so much, it hurts.
BRAVE. NAME A BOOK WITH A STRONG MOTHER/DAUGHTER RELATIONSHIP.
Jocelyn and Clary from The Mortal Instruments.
They are the only ones i can think of right now, also Blue and her mother are already taken as the cool family (the Sargents).  But i guess, after all, they have a strong bond, Clary did all she did to get back her mother and all. Jocelyn lied and hid the truth to keep her daughter safe. Strong bond there, and bad parenting, because the fact that she didn't see the stuff doesn't mean the stuff could have seen her, it was all luck, the fact that Clary managed to grow up safely i mean.
INSIDE OUT. NAME A BOOK THAT COULD BE ONE OF YOUR CORE MEMORIES.
The Gospel According To Larry by Janet Tashjian.
This book is one of the books that influenced me the most since my teenage years, i know it may sound weird, but the way Josh/Larry decided to live his life was so inspiring to me, i still think about the stuff he would write on his blog. The author is without doubt one of my favorites. So, because it made me the person i am, for the most, this book is a core memory for me. I still read it once in a while.
And that's all!! i don't know who to tag, so if you haven't done it yet, TAG —-> You're It!
TAG —-> You're It!
'Til Next Time;)
C.