thI cannot believe  February is already over, i mean, is this month somehow shorter than the others or is just me that feels like it? (:| if you are thinking on answering it, don't, i'm just talking crap).
So, looking back to the month, i did some good reading, i mean i read nine books and three comic books, which is awesome. I'm especially proud of myself because  i did manage to finish reading Pride and Prejudice, oh man, that's just great news! Because i wasn't sure i'll be able to do it, but i did!!! Yay Me!
And now, let's revisit all the stuff i read this month;
 InterWorld by Neil Gaiman and Michael Reaves ♥♥♥ 
This book is about a boy that accidently walks through parallel universes and now his life will never be the same. At first, it was a little weird, but after a few pages, it became very interesting and engaging. I liked very much the fact that although this is a book for kids, it doesn't minimize things as if the children were too stupid to understand about the stuff in the book. I'll be posting my review on the book soon, i just need to check and finish it. Review coming soon.
 The Magicians by Lev Grossman ♥♥♥♥
I have mixed feelings about this book, i liked it and was sure it will be of my favorites at first but then it went to helll, i talked about it [here], and i'm still not sure. I gave it 4 stars though because it's incredibly well written and the world created is one i really wanna live in. Overall, it's a great reading, and the tv show based on it it's amazing, if you aren't watching it, go do it, i'm totally hooked.
 Just Like Me by Nancy Cavanaugh ♥♥♥♥
This is a sweet story about Julia, a chinese born adopted-american and her two *sisters* from the orphanage, one summer when they go together to camp to bond. They'll learn and discover so much about themselves and each other on camp, so many things they weren't expecting to learn. This is a book for children – middle grade or so. I wrote a whole review you can find [here] .
 Girl of Myth and Legend by Giselle Simlett ♥♥♥
A new series about a girl that discovers one day she is part of a race called 'The Chosen', she isn't jus one of them, but one of the most powerful ones. This being said, she will be set in a journey where she could save or destroy everything, is all up to her. I wrote a review for this book, it will be published soon, so keep an eye on it, i'll just say now, that i loved the writing a lot, the story seems a little generic, but it looks promising. I enjoyed it and i'm looking forward to the next book.

 The Girl from Everywhere by Heidi Heilig ♥♥♥♥
Time traveling by ship, a heist, an amazing crew, what could go wrong? Well, this story is  beautiful story about love and assaid before, time traveling, i won't say much, mostly because i wrote a review that will be published soon. So i'll just say i liked this book very much, i enjoyed the characters a lot, it was a great reading.
 Half Wild by Sally Green ♥♥♥♥♥
So, i'm in love and obsessed with this trilogy, i read it because this month on March 29th, the last book will be published, so i needed to be prepared for it, i'll be talking about the trilogy after finishing it… i mean, i'll review it as a whole, possibly with spoilers and all. So for now, i'll just say that this book was freaking amazing, i love the magic world the author created, i love the characters, especially Gabriel, he is my baby. Such great books, i love them, so full of action, i just… i can't, i totally recommend it to all, go read it.
 Columbine by Dave Cullen ♥♥♥♥
A non-fiction book about the massacre in Columbine. The book follows the two perpetrators before the massacre, the zero-day and the aftermath. A very interesting reading,  insightful and chilling. At moments it felt like reading a thriller book. I'll be posting my review soon.
 Lumberjanes by Noelle Stevenson, Grace Ellis and Brooke A. Allen ♥♥♥♥
Beware of the monsters ahead!! Join the weirdest camp on earth with these six lovely girls! i cannot explain how much i love this books, this comic, about the weirdest stuff ever that could ever happen on camp. You just have to read it.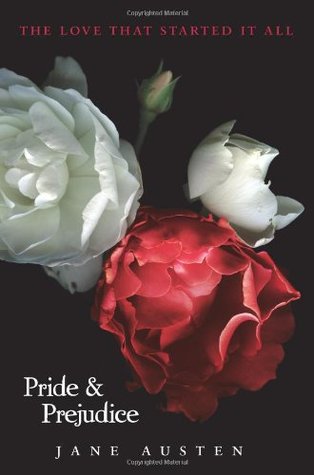 The Clasic of the month- Pride and Prejudice by Jane Austen ♥♥♥♥
As part of my new year resolutions i'm reading a classic each month, this time i read Pride and Prejudice, althought i'm cheating a little because i started it last month, but then my sister took the iPad i was using and couldn't finish it. Now i can say, i'm closer to be one of those douchey writers that show off how well read they are in their books by making their characters talk about classics 
 … "Her name was Hannah and her favorite book was Emma by Jane Austen, she hd read it about 15 times in the past two months" I only know one person like that in real life, but in YA there are a gazillion of them. Anyway,  the improtant thing is, i'm leaving this book with a new OTP, Jane and Bingley, they were the only ones i cared about really, although the end was very satisfying. So, i don't really know and don't wanna ofend people by talking about it, i haven't read many classics, so i'm not expert.