It's tag time again! Today i'll be doing the Desert Island Book Tag, I saw this tag at Katy Goodwin-Bate's Blog and she said, everyone who hadn't done it was tagged, so i took the opportunity since it looked so much fun! Hope you like it too 🙂
For some reason, i can never find the original tags
, clearly i will never be a good detective ..  anyway, please if you know who created this tag, let me know so i can give them full credit!!Hope you like it too 🙂
Hope you like it too 🙂
Water — A book you simply cannot live without

Daddy – Long – Legs by Jean Webster
One of my favorite books, and the one i take with me wherever i go, it's Daddy Long Legs . I've read this book so many times i can't even remember anymore. It may not be my favorite above all, but it's the one i would choose if i could only read one book for the rest of my life. The book has everything, it's funny, emotional, full of wonder and beautiful moments. I just love it, so so much.
Food— A book that is a close second on your favourites list
 The Gospel According To Larry by Janet Tashjian
Once again, this is a book i read too many times, yet, i could keep reading it forever. This book helped me shape myself to the person i'm today, and because of that it has a special place in my heart and is obviously one of my favorite books of all time.
Shelter — A book that makes you feel at home and safe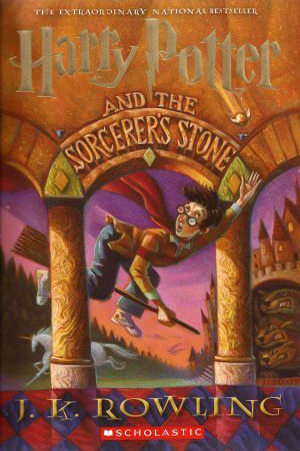 Any of the Harry Potter books by J.K. Rowling
The Harry Potter series is *my home*, these books are one of the most important ones, and the most meaningful to me. I always feel safe when reading them, not only because i know what is going to happen, but because the characters are like my family.
Flare Gun — A book you would recommend to someone who doesn't read
 The Perks of  Being a Wallflower by Stephen Chbosky
In my opinion, if you want to recommend a book to someone who doesn't read, you have to give them something approchable, something they can relate to… now, i know some stuff in the book may not be fully relatable, but the book is about a boy trying to find his place in this world and i think that's something we all struggled with at some point. Also, i totally love the book and i would love to have someone to share it with.
Matchsticks — A book that warms your heart
Eleanor and Park by Rainbow Rowell
I don't really have words to describe how much this book means to me and or how much it warms my heart, it's just an eternal fire, whenever i remember this book i just feel happiness and sadness, it's just bittersweet and i adore it.
Compass — A book that directed you towards our love of reading
 The Secret Garden by Frances Hodgson Burnett
I said it already so many times, this book is the one that really got me reading books and loving them.. I read it when i was 8 (if i remember right) and it opened my mind to so many new worlds i never thouht could exist… I think  should reread it, it's been a while since the last time i read it … it's such a wonderful story, i cannot put my feeling in words, really ….. i love this book with all my heart.
Get Tagged:
Well, since i don't know who did it and who didn't i'll leave the tagging open to whomever wants to do the tag! it's super fun so if you haven't done it yet, this is the right time!
'Til Next Time 😉
C.