We all fangirls/fanboys have them, those amazing characters that we wish coexisted in our reality, or more like, we were part of theirs so we could have them as part of our lives … […!], not only when reading  or thinking about them but for real…
Although i really don't understand why we humans *fall* for fictional characters, and even if other people may look at me funny for it, i have to admit that i have my beloved ones too… i thought i could be fun to share the list of my top 10 fictional crushes today, mostly because i'll enjoy seeing them all in one post together, so here we go!
Clemence's top 10 fictional crushes:
10. The Weasley Boys from Harry Potter
Yes, i know this may look as if i was cheating, but i like them all, well, not Percy… but ou get the idea, right? I don't think i've ever read the series twice in a row having a crush in the same Weasley. Sometimes i Like George, sometimes Bill, sometimes Charlie, sometimes Fred… Mostly Ron … It may be my inner Hermione, i don't know. But I like them so much, i can't really decide on just one of them, the Weasleys are too important to my life to make that kind of decision, i just love them all.
9. Tobias Eaton/Four from Divergent
I don't even now why, but i have a soft spot for this guy in my heart, each time i read the books i love him even more. There's something in the way his character was revealed to us that made him so interesting and lovely in my eyes. Idk, i just like him, okay?
8. Christian Ozera from Vampire Academy
I remember the moment Christian went for it and kissed Lissa in the first and i remember how much i fangirled over it because even though i thought he liked her i wasn't expecting the so private Christian to actually do it… i don't know maybe i was very wrong, but he was always my bae in those books, from the very beginning. He is such a cutie and has such a good heart, i couldn't help but fall for him … yeah, i know most people like Adrian, but there was something in him i personally didn't find atractive, also by the time he appeared i was already totally in love with Christian so…
7. Brady Hartsfield from The Bill Hodges Trilogy
We all have a soft spot for at least one sociopath, in my case the spot is for Brady or Mr. Mercedes created by Stephen King. He is such a little shit, i can't help but like him. Seriously this guy is insane, and i really shouldn't like him as much as i do, but the book and his characters was so well written, i found him super interesting, it's kind of a guilty pleasure.
6. Jason Grace from The Heroes of Olympus
Yes, i'm aware i may be the only person that actually likes Jason… for some reason every person i talk to about him sees him as useless and a kind of idiot. But i find him amazing, also, he is a little of a comic relief in the books. Yeah, he may think he is much greater than he actually is, because of his father, but he has such a true heart and his so loyal to his friends. With his lip scar and his glasses, he is adorable. He is strong and very decided… I just love him.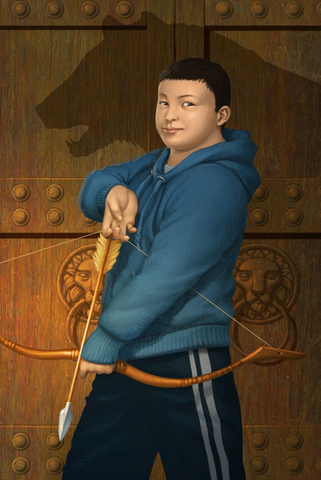 5. Frank Zhang from The Heroes of Olympus
Frank became my bae the moment he appeared for the first time in Son of Neptune. Such a great guy, so amazingly talented and so unsure of himself. For some reason i felt an instantly connection with him when reading the book, something i can't quite explain, i just adore his character. He is such a good friend and is always willing to help. Also, as i already said, he is so strong, he can transform into animals he is a great archer, he is funny, loving and aaaaaaaaargh, i adore him! ♥
4. Minho from The Maze Runner
Yeah, Minho! He is first of all, the main reason why i kept reading the Maze Runner trilogy till the end. Yes, Minho appeared in the book when i was about to drop it, and i feel instantly in love with him even without knowing he would become such an important character. I love his temper, the way he is so explosive, the perfect leader. Yes, i think he should have been the answer to the problem not Thomas, but that's a story for a different day. Aaaaaaaaah, Minho was amazing, he is also, a great friend, strong and a great leader. (yes, i'm obsessed with the fact that he was a good leader, sue me).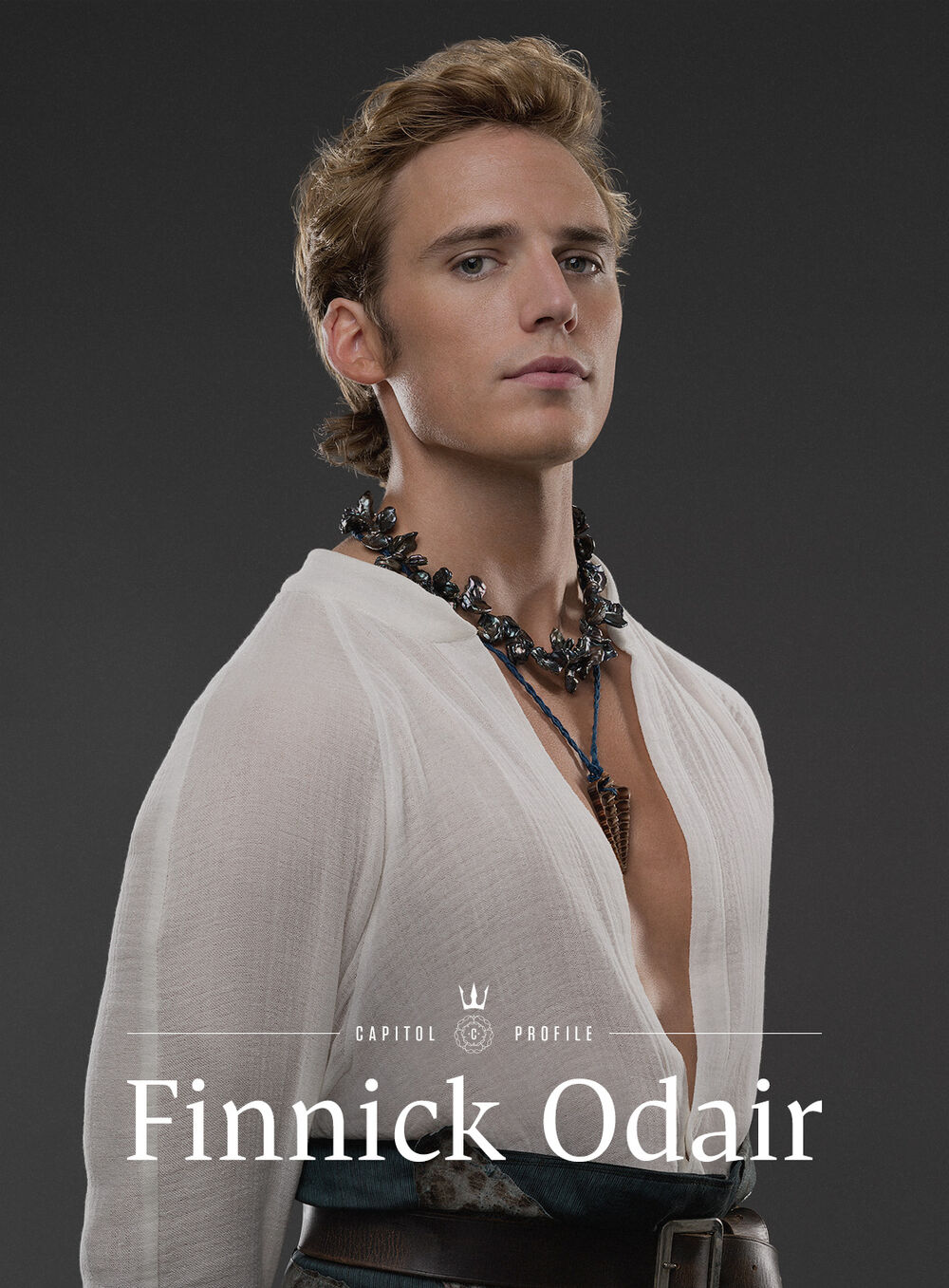 3. Finnick Odair from The Hunger Games
Oh my baby! Did i cry… Finnick is one of those characters that deserved so much better that he got. I remember not liking him at first when we got to know him in the second book, but as the story unrolled i fell for him, hard. He is such a sweetheart, he cares so much about people, how he suffered when he lost Mags. This baby is the best of the best in the Hunger Games and i don't know if people really know that.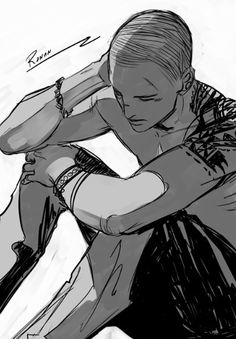 2. Ronan Lynch 
Oh Ronan!! I love all the Raven Boys, but Ronan is completely in other league. He is, even if he doesn't want to admit it, so sweet, loving and caring. He is such a good friend and seems so much fun to be around, that time he threw Noah off the window, omg! He is amazing! All i want for him is to be happy, hopefully with Adam 
.
Magnus Bane from (pretty much all) The Shadowhunters Chronicles.
Okay, so for Magnus i don't have words really, he has been my favorite character since the moment he opened the door to his apartment when Jace & company went to Chairman Meow's birthday party (not on purpuse to the party itself). I don't know why, he is just so fabulous, he always has something to say and he has such a good heart under all the glitter, he is my sweetheart.
And well, that's all for now. There you have my top 10 fictional crushes, what are yours?
'Til Next Time 😉
C.